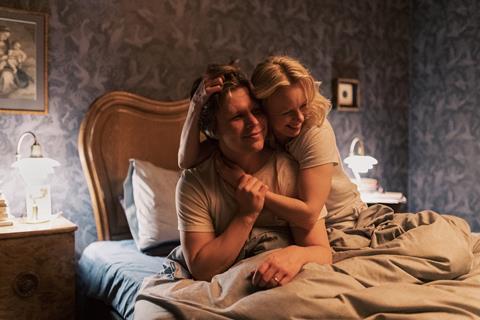 LevelK has boarded international sales for Selma Vilhunen's Four Little Adults, which premieres in Rotterdam's Big Screen Competition and screens as part of Goteborg's Nordic Competition.
The Finnish feature stars Alma Pöysti (Tove), Eero Milonoff (Border), Oona Airola (The Happiest Day In The Life Of Olli Maki) and Pietu Wikström (Girl Picture).
The story is about a woman who discovers her husband is having an affair, and decides to explore polyamory without secrets.
Venla Hellstedt and Elli Toivoniemi produce for Tuffi Films and co-producers are Nima Yousefi from Sweden's Hobab, and Aurora Studios.
Aurora will release in Finland and Folkets Bio in Sweden.
The film was previously presented at Berlinale Co-Production Market 2021. Backers include The Finnish Film Foundation, YLE, The Swedish Film Institute, SVT, Nordisk Film & TV Fond, Finnish Impact Film Fund and Aurora Studios.
Vilhunen was Oscar-nominated with her short Do I Have To Take Care of Everything? and her previous features are Little Wing, Hobbyhorse Revolution and Stupid Young Heart – the latter won Berlinale's Crystal Bear in 2019.
Vilhunen said: "At the heart of our story is human frailty and helplessness in the face of life, no matter how hard one tries to strive towards security and good, right decisions. With this group of actors I dared to dive into the complex emotions of the scenes, surrender to them, and take risks together."