Project marks first Sami-inspired film for children.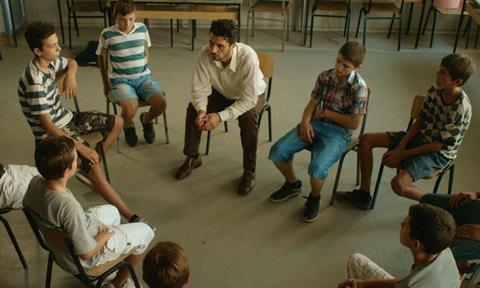 LevelK has boarded sales on Storyline Pictures' new family feature Sáve, which will be the first Sami-inspired film for children.
Storyline Pictures head of production Khalid Maimouni is currently financing the film for production expected in 2019.
Children's novelist Jens Martin Mienna is developing the script. No director is attached yet.
The project, with a budget of about $5m (€4.5m), is developed with support from International Sami Film Institute and Filmfond Nord.
The original screenplay is a fantasy-adventure drama inspired byancient Sami mythology.
A girl, Sáve, who recently lost her mother under mysterious circumstances, goes on a magical and dangerous journey into the mythical Sami underworld.
Norway's Storyline and LevelK previously collaborated on Hunting Flies [pictured], which had its world premiere in Toronto.
"Having already worked with LevelK on our previous feature film Hunting Flies by Izer Aliu, we were never in doubt about who we wanted as our international partner in regards of sales and distribution. We are looking forward to having LevelKs personal touch involved in this exiting and promising stage of development and financing," Maimouni said.
"To all nations, the children are the most importantand this is why films like Sáve are crucial. Therefore the International Sami Film Institute welcomes wholeheartedly the first ever Sami feature film for children," added theInstitute's managing director Anne Lajla Utsi.