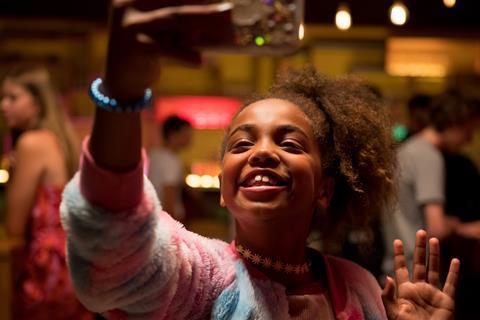 LevelK has boarded world sales for Belgian-Dutch family film Binti.
The deal marks the second collaboration between LevelK and Belgian production company Bulletproof Cupid, which also produced 2017 hit family film Cloudboy.
Binti tells the story of the titular 12-year-old, born in Congo but living in Belgium with her father since she was a baby. She dreams of becoming a vlogger; but that is interrupted when she and her father might be forced out of Belgium. She hatches a plan with her friend Elias to get her dad to marry his mom, so they can stay in Belgium.
The cast features Bebel Tshiani Baloji, Mo Bakker, Baloji and Joke Devynck.
Frederike Migom makes her feature directorial debut. She said, "Despite the seriousness of the subject, Binti is an entertaining and approachable film full of colour, humour, friendship and love. The social drama gets a positive twist in combining it with the energy and humour of a romantic comedy."
Katleen Goossens produces for Bulletproof Cupid. Financing comes from Flanders Audiovisual Fund (VAF), BNP Paribas Fortis Film Finance, the Belgian Tax Shelter, Centre du Cinema et de L'audiovisual de la Federation Wallonie-Bruxelles, Ketnet, Netherlands Film Production Incentive and Telenet.
Binti was presented as a work in progress at Flanders Image's Connext event in Ghent in October.