British Council to make five LGBT films available in more than 50 countries, including a short from the producer-director of Golden Globe winning series Transparent.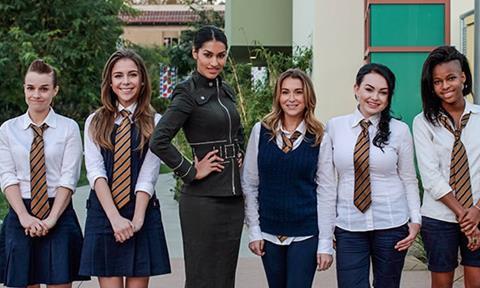 British Council has announced that five short films from UK LGBT festival BFI Flare (March 19-29) will be made available to audiences around the world for the first time through BFI player, the British Film Institute's online video service.
Next Wednesday (March 25), fiveFilms4freedom will become a 24-hour campaign asking people to watch a film together over the course of one day.
It will be promoted through the British Council's network in more than 50 countries and regions including across the Americas, China, India, Israel, Kosovo, Poland, Turkey, Ukraine and the Middle East.
The campaign is being produced in partnership with Stonewall, the lesbian, gay, bisexual and trans equality charity.
The films are:
An Afternoon (En Eftermiddag): Director Søren Green's new short film is an exploration of nascent sexuality. Mathias and Frederik are two friends who spend an afternoon together; Mathias has decided that this is the time to tell Frederik that he is in love with him.
Chance: Jake Graf's self-funded short film premieres at BFI Flare. It focuses on older gay love and overcoming loneliness as a chance encounter between Trevor and a mysterious stranger equally troubled by his own past, forces both men to start to live again.
Code Academy: When searching for love in all the virtual places, Frankie, Libby and Sheridan of The Code Academy are their own worst enemy. Canadian writer and director Nisha Ganatra is best known as producer/director of Transparent, the Golden Globe-winning TV series.
Morning Is Broken: Director and writer Simon Anderson's 2014 film is a coming-of-age drama set in the English countryside, following a young man's struggle to come to terms with his sexuality at the end of his older brother's wedding.
True Wheel: Director Nora Mandray's 2015 documentary focuses on Fender Bender, an inspirational bicycle workshop for queer, transgender and women's communities in Detroit.
Alan Gemmell, director of fiveFilms4freedom at British Council said: "On 25 March we are asking the world to watch a movie together and show that love is a basic human right."
BFI Flare opens in London tonight with I Am Michael, starring James Franco and Zachary Quinto.