The Lebanese Censorship Bureau banned the British film, despite it being selected by the festival.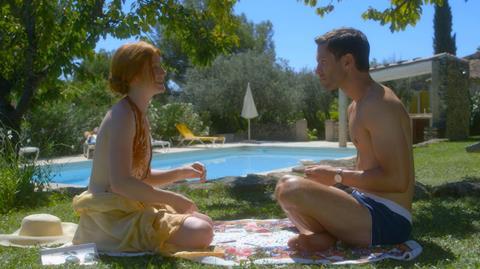 British LGBT film Wasp has been banned from screening at the Beirut International Film Festival by the Lebanese Censorship Bureau.
Despite being selected by the festival's programming team, the film has failed to receive the necessary permit from the country's government to be screened during the event.
The move comes as a surprise as Hong Khaou's Ben Whishaw-starring Lilting and Xavier Dolan's Tom At The Farm - both of which highlight with LGBT issues - were permitted to screen at the festival in 2014.
Wasp recently played at Britain's Raindance Film Festival (Sept 23 - Oct 4), having debuted at FilmOut San Diego in May this year.
The film follows a young gay couple, Olivier (Simon Haycock) and James (Hugo Bolton), whose romantic break in the South of France is interrupted by the arrival of an old friend (Elly Condron).
Speaking to ScreenDaily, a representative of the Beirut International Film Festival said: "Unfortunately, censorship is still there, and every year some of our movies do not obtain the screening licence.
"In the meantime, and until we succeed to realize our goal, which is stopping any censorship, we have to respect the authorities' decision. The public should be left to decide by themselves."
Responding to the Bureau's verdict, writer-director Philippe Audi-Dor: "I am very disappointed that Wasp won't be screening at the renowned Beirut International Film Festival because of its LGBT content.
"That said, I do understand that the film touches upon a delicate subject, and do respect the censorship bureau's decision. I do think however that the cancelling of the movie emphasizes just how relevant a film like Wasp is in today's world."
The film was produced by Philippe Audi-Dor and Merlin Merton for Blue Shadow Films.
Wide Management are handling worldwide sales.