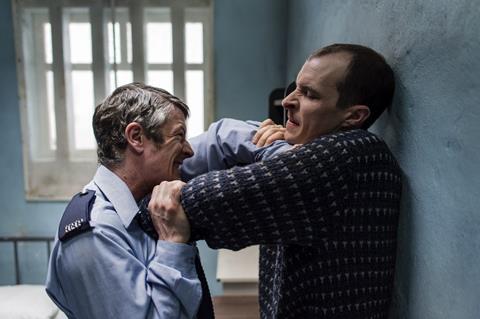 Lightyear Entertainment has acquired all US rights from Visit Films to the IRA prison breakout thriller Maze.
Tom Vaughan-Lawlor and Barry Ward star and Stephen Burke directed from his own screenplay about the break-out in 1983 from the labyrinthine H Block prison complex in the Irish countryside at the height of the Troubles between the British government and the Irish Republican Army. The event is said to be the largest mass prison escape in UK history.
The central relationship takes place between Larry Marley, a prisoner and chief architect of the escape, and prison warden Gordon Close. Despite their differences, the prisoner sees potential use for the guard and thus begins a slow manipulative dance.
Lightyear president Arnie Holland said the company has set a March 22 theatrical release in New York and will expand a week later into Los Angeles, Boston, Washington DC and other markets.
Burke won the Director's Choice Award last year at the Boston Irish Film Festival, and along with his two leads and composer Stephen Rennicks was nominated at the Irish Film and Television Academy Awards.