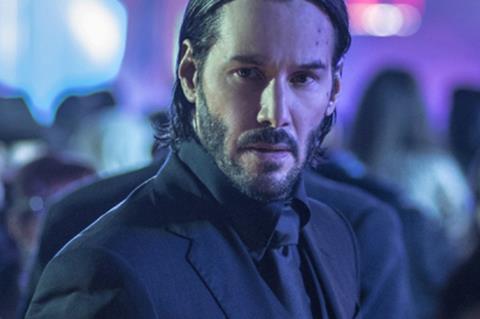 Lionsgate has laid off 25 employees mostly from its motion picture group as part of a restructure.
The move comes on the back of a lacklustre 2018 at the box office that saw the studio's US market share drop from 8% to 3.4%.
Lay-offs includes eight staffers from the motion picture group in the New York office. Motion picture group chairman Joe Drake, who assumed the role last year, is consolidating most of US and international theatrical operations under one roof at the studio's Santa Monica headquarters. The studio employs around 1,600 in total.
In a further development, Lionsgate has ended its partnership with Codeblack Films, the company run by CEO with Jeff Clanagan that targets African American filmgoers. That company has closed down as reported elsewhere on Friday.
"Codeblack has brought us tremendous films and relationships," said a Lionsgate spokesperson. "Though the terms of our current partnership are ending, we expect to continue our great relationship with Jeff Clanagan and his team."
Lionsgate's 2019 theatrical release slate includes John Wick 3, Cold Pursuit, Tyler Perry's A Madea Family Funeral, Hellboy, Midway, and Flarsky.
Drake's letter to staff follows:
Dear Colleagues:
As we look forward to the future with an ambitious and exciting 2019 theatrical slate, filled with big kick-ass crowd pleasing movies as well as daring films with something to say, this is also a time to reassess some of the Motion Picture Group's internal structure, processes and communication.
With the new senior management team in place, we are implementing a companywide Data-First Driven Strategy, expanding the Lionsgate Data Center (LDC) throughout our business. The LDC will be instrumental to the conversations we have and the decisions we make every day regarding development, marketing and distribution of our films, as well as a robust driver in our Lionsgate 360 strategic vision.
As we continue to adapt our business to the evolving market, we will be centralizing most Motion Picture Group business units to Santa Monica as well as realigning our Domestic and International Marketing Departments into one Global Marketing Group. As some colleagues will be departing, we wish them the very best on their continued career trajectory.
We are constantly looking at ways to better align our company with our industry's evolving landscape and therefore the needs of the audience and our customers. We couldn't be more thrilled about what 2019 has in store for us as a company, our exciting upcoming film slate, the new leadership team, as well as the agility that has always been a cornerstone of the company, allowing us to implement new ideas quickly and efficiently.
Sincerely,
Joe Drake