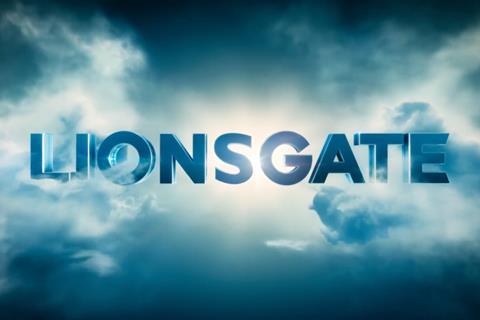 As Hollywood digests news of the Amazon-MGM merger and AT&T spinning off WarnerMedia to Discovery, Lionsgate CEO Jon Feltheimer steered clear of commenting on the company's status as a prime target as he discussed strong fourth quarter results that beat Wall Street forecasts.
Feltheimer emphasised the value of IP and brands – the mini-major's coveted library contains the Saw, Hunger Games, and John Wick franchises – and spoke of growth at Starz, where the focus is on building a premium service.
As stay-at-home viewing increased during the pandemic, Starz global subscribers climbed 23% year-on-year to 29.5m. Top brass said on Thursday (May 27) that the platform could near 60m global subscribers by 2025.
Speaking to analysts and investors, Feltheimer emphasised "value over scale" at the company, where film and TV divisions have performed robustly and the library generated record revenues.
A 69% year-on-year rise pushed Starz global streaming members to 16.7m, exceeding the company's forecast of 13m-15m, while the level of US subscribers reached 10m.
Feltheimer said the goal was to build a "targeted premium service, not a broad general entertainment platform; one that can sit on top of other platforms, and one that is defined by its exceptionally curated, competitively priced premium, grown-up content".
Looking to fiscal year 2022, he spoke of a ramp-up in content that will include a 70% increase in scripted series on Starz.
The motion picture group led by Joe Drake reported a 42% increase in profitability and pivoted to alternative release strategies in the last year on Run, Antebellum, Fatale, I Still Believe, and The Secret.
Yet the group is preparing for a post-pandemic world and went into production on 13 films last year as executives anticipated the reopening of cinemas and delivery of films to Starz.
John Wick 4, the Hunger Games prequel, Borderlands, Wonder follow-up White Bird, the Dirty Dancing reimagining, Shotgun Wedding, and the Monopoly adaptation are among upcoming titles.
Drake said the company was "very bullish" on the theatrical market, and was working closely with exhibitors. As Lionsgate explores distribution options to monetise its films, the approach to windowing is case-by-case.
He said Spiral will have played exclusively in cinemas for three weeks and will stay in cinemas as it goes to premium VoD. The Hitman's Wife's Bodyguard opens on June 16 and will play exclusively in cinemas for around 45 days before it goes to a secondary window. Drake did not specify what that would be.
Film group revenue dropped from $393.3m to $292.4m year-on-year amid cinema closures, with a decline in profits from $101.2m to $61.6m compared to the fourth quarter a year ago.
Losses were partially offset by film and TV library revenues, which reached a record $780m over 12 months, driven by appetite for content from SVoD and AVoD platforms around the world.
Lionsgate's TV group comes off a strong year, with 13 shows picked up to series, all eight pilots ordered to series, and all seven of last year's debut series renewed for second seasons
Overall, Lionsgate's fourth quarter revenue dropped 7% year-on-year to reach $876.4m, with operating income of $14.3m and a $0.17 loss per share.
Shares at the mini-major climbed more than 2% in the hours after the earnings report.