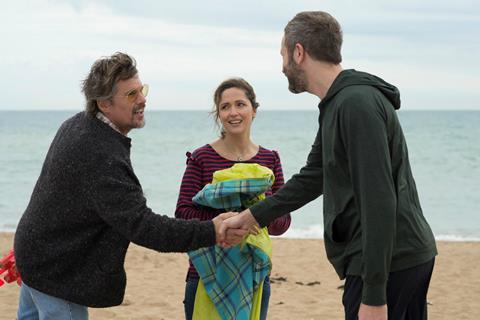 Lionsgate and Roadside Attractions have picked up US rights to Juliet, Naked starring Ethan Hawke, Rose Byrne and Chris O'Dowd.
Jesse Peretz's rom-com is based on the book by Nick Hornby about a woman whose long-term boyfriend obsesses over an obscure rocker until a chance encounter leads to a life-changing event.
Rocket Science handles international sales. Albert Berger and Ron Yerxa produced with Barry Mendel, Judd Apatow and Jeffrey Soros. Executive producers are Simon Horsman, Hornby, Thorsten Schumacher, and Patrick Murray.
Tamara Jenkins and Jim Taylor, and Evgenia Peretz adapted Hornby's book.
Lionsgate and Roadside Attractions brokered the deal with Los Angeles Media Fund on behalf of the filmmakers.
The distributors plan a summer release following the recent world premiere in Sundance, where Juliet, Naked debuted in the Premieres section.