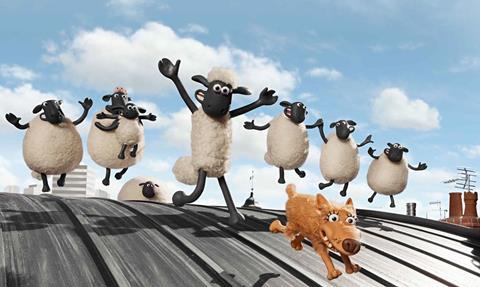 Lionsgate and Studiocanal have expanded their multi-year distribution pact that will see the former release five Studiocanal films in the US.
Lionsgate will distribute Shaun The Sheep Movie 2 (predecessor Shaun The Sheep pictured), Liam Neeson action film Hard Powder, and The Mercy starring Colin Firth and Rachel Weisz for Roadside Attractions. The deal includes two Studiocanal properties currently in development.
The partners launched the arrangement in 2010 with The Last Exorcism, followed by Shaun The Sheep Movie and upcoming thriller The Commuter starring Liam Neeson, which opens on January 12, 2018. Aardman's Early Man will open on February 16, 2018.
Lionsgate also distributes Studiocanal's 6,500-title film library in North America, and Studiocanal has a long-term output deal for Lionsgate and Summit titles in Australia/New Zealand. The two companies are partnered in the Elevation Sales home entertainment joint .venture in the UK.
Lionsgate co-COO and motion picture group co-president Steve Beeks, president of acquisitions and co-productions Jason Constantine, and executive vice-president of acquisitions and co-productions Eda Kowan negotiated the deal with Studiocanal executive vice-president of international distribution Anna Marsh.