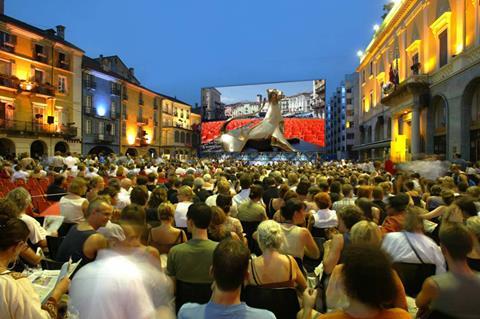 The Locarno and Zurich festivals are the big winners of the festival funding payout by Switzerland's Federal Office of Culture (BAK) for the four-year periood from 2022 until 2025.
Between them, Locarno and Zurich will receive 400,000 Swiss Francs (CHF) ($435,000) more each year than the amounts they had been granted for the period from 2017-2021.
In total, the annual support for Locarno is increasing from $1.64m to $1.88m while the Zurich Film Festival will see its funding next year rise from the current $272,000 to $478,000.
Locarno kicks off this year on August 4 with the world premiere of Ferdinando Cito Filamarino's Beckett, starring Alicia Vikander and John David Washington, on the Piazza Grande.
Eleven festivals had responded to the BAK's open call for funding with the government agency providing a total CHF 4m in support, up around 18% on the previous sum of CHF 3.38m for 2017-2021.
Five experts examined each application according to predetermined criteria such as uniqueness and quality of the festival programmes; independence, continuity and professionalism of the festival organisation; national and international appeal; diversity and sustainable use of resources; and the promotion of Swiss filmmaking.
Based on the experts' evaluations, the BAK selected the nine festivals that had been supported in the current funding period.
In addition to Locarno and Zurich, the Swiss festivals to receive funding are Nyon's Visions du Réel, the Solothurn Film Days, Fantoche International Animation Film Festival Baden, the Fribourg International Film Festival, International Short Film Festival Winterthur, Neuchatel International Fantastic Film Festival and the Geneva International Film Festival.
News of an additional CHF 40,000 for Fribourg from next year - on top of the current annual support of CHF 130,000 – couldn't come at a better time as it was the perfect for birthday present for the festival's 35th edition which runs from July 16 – 25. The programme of 139 films from 51 countries opens tonight (July 16).