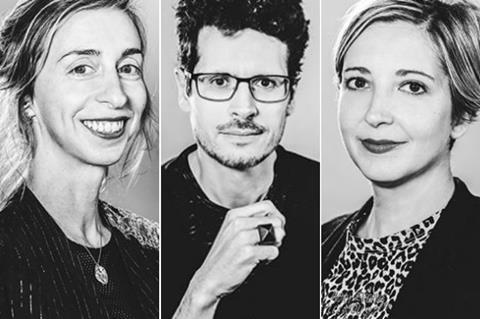 Locarno Film Festival has announced its new selection committee, after the festival's executive board ratified the line-up put forward by artistic director Lili Hinstin.
The incoming committee will assist Hinstin in setting up the programme for the 72nd edition of the festival (August 7-17, 2019).
Members assisting with the features selection include Mathilde Henrot from France, a programmer with Sarajevo Film Festival and the co-founder of website Festival Scope Pro.
Also included are Nicholas Elliott, New York correspondent for Cahiers du Cinéma and member of the programming committee for the Flaherty Film Seminar.
The new group includes several regular attendees of the Locarno event, including Daniela Persico, an Italian film critic and programmer.
The 72nd edition of the festival will be Hinstin's first since taking up her position at the start of this month, succeeding new Berlinale artistic director Carlo Chatrian.
Locarno Selection Committee
Feature Film Committee
Mathilde Henrot, programmer with Sarajevo Film Festival
Nicholas Elliott, New York correspondent for Cahiers du Cinéma
Julian Ross, programmer with Rotterdam International Film Festival
Daniela Persico, Italian film critic and programmer
Antoine Thirion, founder of online magazine Independencia
Short Film Committee
Charlotte Corchète, researcher at Paris' School of Advanced Studies in the Social Sciences
Tizian Büchi, programmer
Liz Harkman, freelance project manager
Stefan Ivančić, director and producer