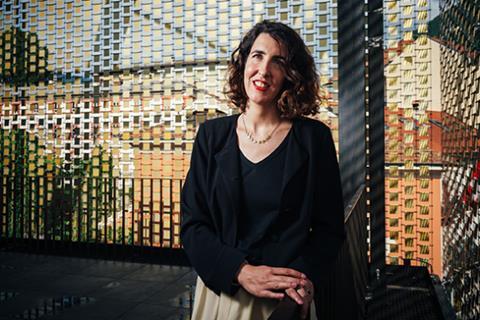 Lili Hinstin has been appointed as Locarno's new artistic director to succeed Carlo Chatrian, who had worked for the festival for the past 15 years, including the last six as artistic director.
The appointment was confirmed at a meeting of the festival's Board of Governors in Locarno today.
Paris-born Hinstin, who has been artistic director of the Entrevues Belfort - Festival International du Film in France, will take up her position from December 1, 2018.
The 41-year old is the second woman in the history of the Swiss 'A' festival to head up the festival after the Italian film critic Irene Bignardi served as the artistic director in Locarno for five editions from 2001 to 2005.
¨Lili Hinstin emerged as the candidate who more than any other corresponded to the profile sought by the Presidency , the Executive Board and the Board of Governors for the person to be in charge of the artistic direction of the Loacarno Festival,¨ Festival President Marco Solari said.
In a first comment about her new post in Locarno, Hinstin explained that she would be ¨putting all my experience and passion into taking forward this project of freedom and discovery.¨
A replacement for the deputy artistic director position vacated by Nadia Dresti, who is moving on to head Ticino Film Commission, has not yet been announced.
Locarno's executive board had been searching for a replacement for Chatrian for the past two months after the news in June that he had accepted the offer from the Berlinale to become its artistic director from 2020, with his five-year contract beginning there officially from next March.
Marco Solari, president of Locarno Festival, of Chatrian: ¨I will miss him terribly not just because of his professional qualities, but on a human level as well. I would have loved a few more years with him, we'd already been talking about the 75th edition [in 2022].¨
Solari was however excited by the media coverage and industry interest triggered by the Locarno post, and said the festival received 30 applications in the days after Chatrian's departure was announced, with 90% of them considered to be ¨very good¨.
Locarno Festival's executive board were helped by Mark Peranson, the festival's current Head of Programming, to support festival management in the recruitment process.