Swiss cinema is to be put in the spotlight in Mexico and Brazil over the next two years.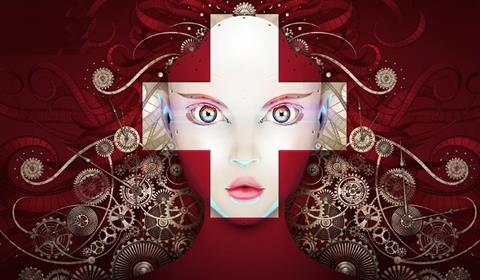 At the Locarno Film Festival (Aug 5-15), Swiss Films' MD Catherine Ann Berger revealed details to ScreenDaily about how Switzerland will be a guest country at next year's Guadalajara Film Festival (March 4-13) against the backdrop of the 70th anniversary of diplomatic relations between Mexico and Switzerland.
"To begin with, we will have a historical retrospective of Swiss cinema in the Cineteca in Mexico City this December, and then in March, there will be a programme in Guadalajara of Swiss films from the past two, three years," Berger explained.
"In addition, there will be an industry dimension with co-production meetings and the opportunities for professionals from both countries to meet and discuss partnerships," she added, pointing out that the focus in Mexico will be the first major project of its kind that she is preparing since coming to Swiss Films in 2013.
Talks were held during the festival in Locarno with Guadalajara's festival director Ivan Trujillo Bolio and head of industry Estrella Araiza, who both met with Ivo Kummer, head of the film department at Switzerland's Federal Office of Culture (BAK).
"In the past, there had been programmes focusing on the films of such directors as Ursula Meier, Lionel Baier Thomas Imbach or Jean-Stéphane Bron in places like Mexico, Buenos Aires and Brazil,¨ said Berger.
"But Guadalajara is now the chance to bring everything together and also throw a light on new talents coming through."
The Mexican festival would no doubt also be an opportunity for Swiss film-makers to meet up with producers and directors coming from further afield in Central and South America.
Switzerland already has links to this part of the world thanks to the efforts, among others, of distributor-producer Pascal Trächslin whose Cineworx Filmproduktion was behind the Paraguayan filmmaker Arami Ullon's award-winning documentary Cloudy Times (El Tiempo Nublado) or Argentinean-born Milagros Mumenthaäler, winner of Locarno's Golden Leopard in 2011 for Back To Stay, who is now shooting her latest feature Air Pocket (Pozo de aire), based loosely on Guadalupe Gaona's eponymous photo book as a co-production between Geneva-based Alina Film and Ruda Cine in Buenos Aires.
Berger added that another showcase of Swiss cinema is being planned to be held at a festival in Brazil during 2017.
Picture Tree handles Schiele
Berlin-based Picture Tree International (PTI), who had Elisabeth Scharang's Jack about the serial murderer Jack Unterweger premiering on Locarno's Piazza Grande this week, now sees another of its line-up, veteran director Dieter Berner's biopic Egon Schiele, going into production at locations in Vienna.
Austrian actor Noah Saavedra, a graduate of Vienna's Schauspiel Konservatorium private university, has been cast as the controversial artist, with Cornelius Obonya as Gustav Klimt and Maresi Riegner - another Konservatorium graduate from Saavedra's year - as Schiele's sister Gerti.
Shooting of the co-production between Novotny & Novotny Filmproduktion and Amour Fou Luxembourg at Klimt's original artist studio and the Secession Museum in Vienna.
Distributor Thimfilm - who is also handling the Austrian theatrical release of Jack - will also distribute Egon Schiele in Austrian cinemas.
The life of Schiele had previously been given the big screen treatment in 1981 by the late Herbert Vesely who cast Mathieu Carrière as the artist opposite Jane Birkin as his model Wally in Egon Schiele - Excess and Punishment, with music by Brian Eno and Felix Mendelssohn Bartholdy.
Film Republic acquries Locarno title
Film Republic has picked up international distribution rights to Matthias Huser's Polish-language They Chased Me Through Arizona, which premiered in Locarno's International Competition last year.
The Ventura Film production was co-produced by Agnieszka Wasiak of Lodz-based Lava Films, whose team includes Mariusz Wlodarski, one of Screen International's Future Leaders at this year's Cannes Film Festival.
Sentsov trial adjourned
The trial of Ukrainian filmmaker Oleg Sentsov in the Russian city of Rostov-on-Don has been adjourned until August 19.
This week saw a member of the Russian security service FSB refuting Sentsov's claims that the director had been tortured to extract a confession before his arrest on May 11, 2014.
Sentsov had previously made a statement in court to the judge recounting his maltreatment - including an attempted rape with the use of a truncheon - and said that the FSB's allegations against him had been invented.
He reacted to the FSB official Tishin's testimony by calling it "the most mendacious document heard during the trial session".