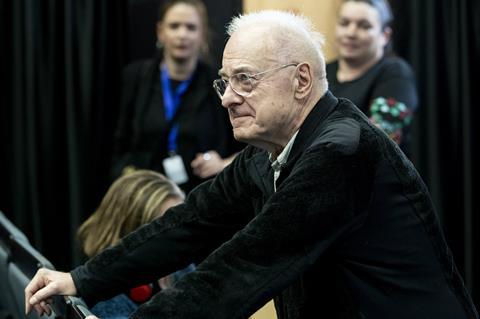 Italian cinematographer Dante Spinotti will receive the Locarno Film Festival's lifetime achievement award at its upcoming 74th edition running August 4 to 14, 2021.
Having spent the first 15-years of his career in his native Italy, Spinotti was given the opportunity to work in the US by compatriot producer Dino De Laurentis on Michael Mann's 1986 mystery horror Manhunter.
It would mark the beginning of a long creative partnership with Michael Mann on a raft of titles including The Insider and Heat, for which Spinotti was Oscar-nominated.
Locarno will show both features during the festival. Spinotti will receive his award on the Piazza Grande on August 12 and will participate in a panel discussion on August 13.
Other highlights of his career include Sam Raimi's The Quick and the Dead, Garry Marshall's Frankie and Johnny and Brett Ratner's X-Men: The Last Stand. Back in Italy, his some 80 credits included Ermanno Olmi's The Legend Of The Holy Drinker, Lina Wertmüller's Softly, Softly and Roberto Begnini's Pinocchio.
"Dante Spinotti is a master of light and a figurehead of Italian excellence: in effect, an auteur DP," said Locarno artistic director Giona A. Nazzaro.
"After working with directors such as Sergio Citti and Aldo Lado, Salvatore Samperi and Liliana Cavani, Spinotti went to Hollywood, where his collaboration with Michael Mann rewrote the aesthetic codes of contemporary noir among several other genres – works which stand as some of the most admired U.S. films of recent decades."
Past recipients of the award include Jean-Luc Godard, Ken Loach, Agnès Varda, Bruno Dumont and John Waters, who was the last honoree in 2019.