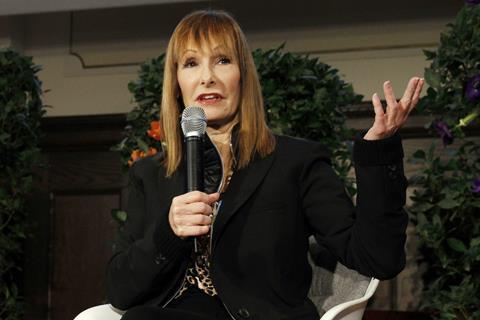 Gale Anne Hurd will receive the Locarno Film Festival's Premio Raimondo Rezzonico producer award at its upcoming 74th edition, which is scheduled to run from August 4-14 this year.
Previous recipients have included Jeremy Thomas, Christine Vachon, Menahem Golan, Mike Medavoy, Margaret Ménégoz, David Linde, Ted Hope and Komplizen co-founders Maren Ade, Jonas Dornbach and Janine Jackowski.
Locarno said Hurd's some 50 production credits - spanning cult sci-fi classics such as James Cameron's The Terminator and her more recent hit series The Walking Dead - had "become part of our social imaginary, reflecting or even anticipating the zeitgeist".
"Gale Anne Hurd has revolutionised our conception of what action cinema looks like. In a domain where the male gaze ruled supreme, she imposed a completely new, explosive and engaging sensibility," said Locarno's artistic director Giona A. Nazzaro.
Hurd is expected to attend the festival in person to receive the prize in Locarno's Piazza Grande on August 7.
The ceremony will be followed by screenings of two productions emblematic of her varied producing career, The Terminator and Andrew Fleming's 1999 comedy Dick, starring Kirsten Dunst and Michelle Williams as two girls who break away from a White House tour and bump into President Nixon.
The Terminator was Hurd's first collaboration with Cameron, ahead of the Oscar-winning Aliens, The Abyss and Terminator 2: Judgement Day.
Hurd will also participate in a public panel discussion about her work on August 8. She will also join StepIn, the think tank initiative of the festival's Locarno Pro industry programme, giving a keynote speech, touching on her professional experience as well as on gender issues.
The Raimondo Rezzonico prize for best producer was created in 2002 in memory of its namesake who was president of the festival from 1981 to 1999.