Hong Kong producer to be the recipient of the Best Independent Producer Award.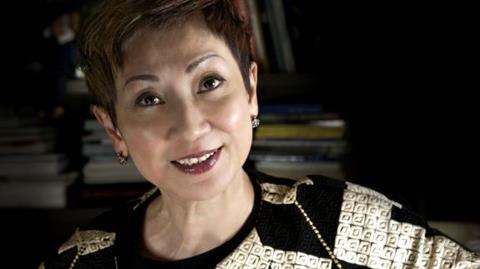 The 67th Locarno Film Festival (August 6-16) is to pay tribute to Hong Kong producer Nansun Shi, as the recipient of the Premio Raimondo Rezzonico for Best Independent Producer.
A key player on the Asian film scene for more than three decades, Nansun Shi has contributed to the international success of Hong Kong cinema through her work with the Cinema City studio and subsequently with the Film Workshop, which she co-founded with producer and director Tsui Hark in 1984.
"Following Margaret Ménégoz, we are delighted to pay tribute to the career of another female producer, an independent, persistent and courageous personality," said Carlo Chatrian, the festival's artistic director.
"Nansun Shi had the ability to shepherd the careers of a wide range of directors, and to pursue a personal trajectory within the constantly changing world of Hong Kong cinema."
The most significant films in her career include the Once Upon a Time in China (1991-1997) series, A Better Tomorrow (John Woo, 1986), Detective Dee: Mystery of the Phantom Flame (Tsui Hark, 2010), Flying Swords of Dragon Gate (Tsui Hark, 2011), as well as Infernal Affairs (Andrew Lau, Alan Mak, 2002), adapted some four years later by Martin Scorsese as The Departed.
At Locarno, Nansun Shi will participate in a discussion with the festival audience and a selection of her films will also be shown.
Previous recipients of the Premio Raimondo Rezzonico include Paulo Branco, Ruth Waldburger, Karl Baumgartner, Jeremy Thomas, the Agat Films & Cie collective, Lita Stantic, Christine Vachon, Martine Marignac, Menahem Golan, Mike Medavoy, Arnon Milchan and Margaret Ménégoz.