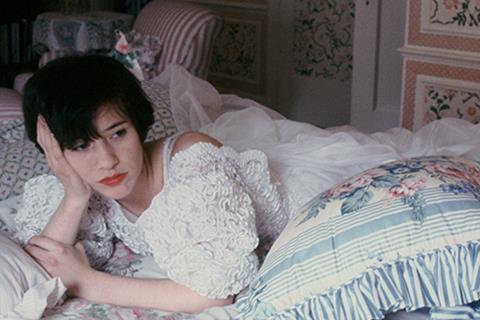 The Locarno Film Festival has unveiled the selection of 20 classic film titles that will be showcased in its A Journey In The Festival's History sidebar as part of its special hybrid edition running August 5 to 15.
The line-up is part of the festival's 'Locarno 2020 – For the Future of Films' edition which was created after it was forced to cancel its 73rd edition due to the Covid-19 pandemic.
The titles have been selected by the directors taking part in its festival's exceptional The Films After Tomorrow initiative aimed at supporting films impacted by the pandemic. Their choices stretch back to 1948.
For example, Filipino filmmaker Lav Diaz, who is presenting his project When The Waves Are Gone in The Films After Tomorrow sidebar has selected Michael Haneke's The Seventh Continent, while French director Axelle Ropert, who is participating in The Films After Tomorrow with Little Solange, chose Whit Stillman's 1990 Manhatten-set romantic comedy Metropolitan.
All of the titles will be available online for free in Switzerland on the festival website as well as in multiple territories worldwide thanks to a partnership with Mubi.
Ten of the twenty titles selected will also be presented as part of a compact programme of theatrical screenings the festival is due to run in three of its traditional venues, PalaCinema and GranRex in Locarno and PalaVideo in Muralto, thanks to the improved health situation in Switzerland.
A Journey in the Festival's History selection:
Germany, Year Zero (Italy, France, Germany, 1948)
Dir. Roberto Rossellini
Selected by Pierre-François Sauter
Love Meetings (Italy, 1964)
Dir. Pier Paolo Pasolini
Selected by Anna Luif
Entranced Earth (Brazil, 1967)
Dir. Glauber Rocha
Selected by Lisandro Alonso
Charles, Dead or Alive (Switzerland, 1969)
Dir. Alain Tanner
Selected by Raphaël Dubach and Mateo Ybarra
Invasion (Argentina, 1969)
Dir. Hugo Santiago
Selected by Andreas Fontana
In Danger and Deep Distress, the Middleway Spells Certain Death (Germany, 1974)
Dir. Alexander Kluge and Edgar Reitz
Selected by Juliana Rojas
India Song (France, 1975)
Dir. Marguerite Duras
Selected by Helena Wittmann
Perfumed Nightmare (Philippines, 1977)
Dir. Kidlat Tahimik
Selected by Verena Paravel and Lucien Castaing-Taylor
Land of Fire All Night Long (Switzerland, 1981)
Dir. Clemens Klopfenstein and Remo Legnazzi
Selected by Michael Koch
Stranger Than Paradise (US, Germany, 1984)
Dir. Jim Jarmusch
Selected by Marí Alessandrini
The Terrorizers (Taiwan, 1986)
Dir. Edward Yang
Selected by Eric Baudelaire
The Jester (Portugal, 1987)
Dir. José Alvaro Morais
Selected by Miguel Gomes
The Seventh Continent (Austria, 1989)
Dir. Michael Haneke
Selected by Lav Diaz
Metropolitan (US, 1990)
Dir. Whit Stillman
Selected by Axelle Ropert
Rapado (Argentina, Netherlands, 1992)
Dir. Martín Rejtman
Selected by Lucrecia Martel
Au Nom du Christ (Ivory Coast, Switzerland, 1993)
Dir. Roger Gnoan M'Bala
Selected by Mohammed Soudani
A Moment of Innocence (Iran, France, 1996)
Dir. Mohsen Makhmalbaf
Selected by Miko Revereza
Horse Money (Portugal, 2014)
Dir. Pedro Costa
Selected by WANG Bing
No Home Movie (Belgium, France, 2015)
Dir. Chantal Akerman
Selected by Cyril Schäublin
M (France, 2018)
Dir. Yolande Zauberman
Selected by Elie Grappe