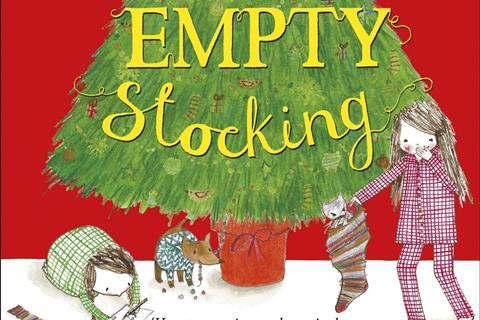 Love Actually writer-director Richard Curtis is to adapt his own series of Christmas-themed children's books into an animated feature titled The Empty Stocking for UK studio Locksmith Animation.

Curtis will co-write the screenplay with Peter Souter. A director has yet to be attached.
Locksmith Animation, the UK studio run by Sarah Smith and Julie Lockhart and co-founded with Elisabeth Murdoch, recently signed a multi-film theatrical distribution deal with Warner Bros Pictures.
The feature has been earmarked for streaming platforms so falls outside this deal and talks are underway with potential distribution partners.
Bonnie Arnold, the veteran producer behind the How To Train Your Dragon trilogy, will join Smith and Lockhart to oversee the project.
The company is partnering creatively on the feature with Curtis and his team, which includes illustrator Rebecca Cobb, executive Colin Hopkins and writer Souter.
The three books in the series published by Puffin - The Empty Stocking, Snow Day and the forthcoming That Christmas - each tell a family story set during the run up to Christmas, in a rural coastal town based on Curtis' own home town. The stories will be interwoven to create what Locksmith described as "Love, Actually for kids".
It will mark the first animated feature project for Curtis, who wote the recent comedy-drama Yesterday and both wrote and directed Love Actually, Four Weddings And A Funeral, Notting Hill and About Time.
Smith said the feature was an "opportunity to expand Locksmith's stories into new formats, and forge new relationships with digital platforms."
Production and release dates have yet to be announced.
Locksmith's first feature, Ron's Gone Wrong, is in production in London and will be released by Walt Disney Studios.