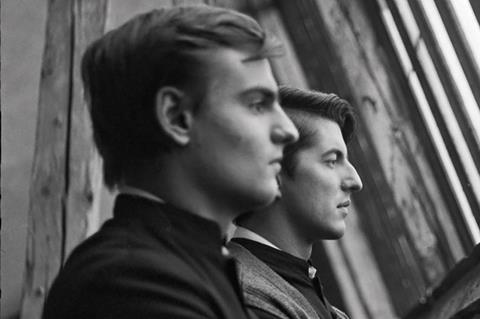 French distributor ARP has acquired Slovakian filmmaker Ivan Ostrochovsky's drama Servants from Paris-based sales company Loco Films in one of the first major deals for a title world premiering in the Berlinale's new Encounters competition as professionals take stock of its inaugural edition.
Set in Czechoslovakia in 1980, the film explores the then ruling Communist Party's infiltration of the Catholic Church, through the tale of two seminarians agonising over whether to collaborate with the authorities.
It is a second feature for Ostrochovsky who also co-wrote the screenplay with Rebecca Lenkeiwicz (Ida) and Marek Lescak (Little Harbour).
The film is among 15 titles competing in the inaugural edition of Encounters alongside titles such as Russian director Victor Kossakovsky's Gunda, the eight-hour Japan-set drama The Works And Days and Josephine Decker's Shirley, which world premiered in Sundance.
EFM attendees still seem to be assessing the section, billed by the Berlinale's incoming artistic director Carlo Chatrian as a place for "aesthetically and structurally daring works from independent, innovative filmmakers".
Loco Films chief Laurent Danielou said the fact the new section was compact and competitive had helped put the spotlight on Servants, premiering in the section had been helpful to the film.
"The fact the section is compact and competitive helps. The film has had attention more attention as result. It's also the first year so people are curious," he said.
Other professionals, quizzed on the ground at the EFM, said it was too early to pass judgement.
"I don't think anyone has got their head round it yet. It has to be judged on the basis of all the films," said one seller. "It's interesting that that Carlo has decided to space to a different type of cinematic language but it's got to be more than 'Locarno expanded'."
There were others who questioned whether the festival needed a second competitive section.
"I can understand it in Cannes where the main competition is filled with big, established names but that's not really the case at the Berlinale which has a different vibe," said one programmer.