French film production and financing outfit Logical Pictures has launched a new blockchain initiative called Blockframes, signing up compatriot company Bac Films as its first user to manage sales rights for upcoming animated feature Terra Willy.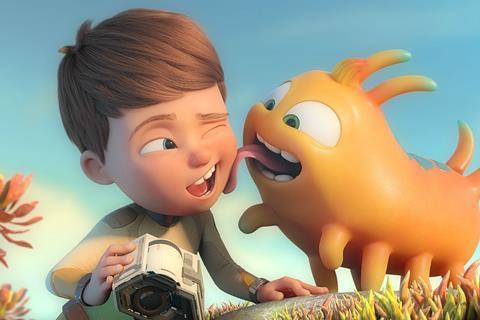 Paris-based Bac Films is handling international sales and French distribution on Terra Willy, which is the latest animation from TAT Productions, the company behind international hit The Jungle Bunch: The Movie. It launched sales on the production, due for delivery in 2019, at this year's Cannes
"BAC will register and secure into this blockchain the rights of all distributors buying the movie during TIFF," said Bac Films sales chief Gilles Sousa.
Whenever revenue for Terra Willy, such as a minimum guarantee from a distributor, is injected into the Blockframes platform, a waterfall process will be set in motion, so that each stakeholder instantaneously receives their legitimate and exact share of revenue.
Logical Pictures, which launched during Cannes in 2016, is one of France's most innovative young film companies.
Since raising a €20m production war chest on the markets in 2017, it has invested in a number of third-party projects, including Adewale Akinnuoye-Agbaje's Farming, which premieres at TIFF this year, as well as Coralie Fargeat's thriller Revenge, which was a Toronto hit last year. It has a further half-dozen in-house projects in development.
Company president Frédéric Fiore said Logical had developed the Blockframes platform in response to the challenges it had encountered with the productions it was involved in either financing or developing in-house. "Establishing and proving a flawless chain of title remains a burning issue for any film or TV series. Slow and complex cash-flow distribution to right holders are also a major pain point limiting financing of the indie cinema industry," he said.
Blockframes, which combines the services French Cinematography and Audiovisual Registry and traditional collection agents, would help right-holders deals with the issues, he said.
"We're making Blockframes available on a non-profit basis to all industry participants for the purpose of spreading transparency and good practices widely," he explained. "We strongly believe this will attract new funds to the indie cinema which faces right now a financing crunch."
Fiore and the Logical Pictures team, which also includes producer Alexis Perrin and Yannick Bossenmeyer, are at TIFF this year to launch the new blockchain platform and attend the premiere of Farming.