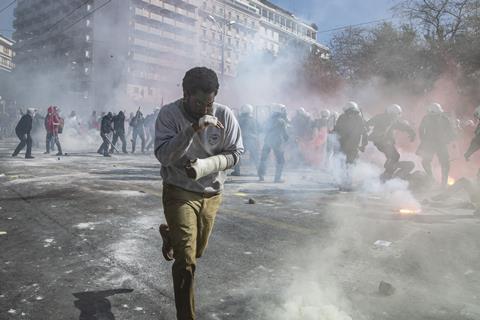 Italian director Ferdinando Cito Filomarino's Greece-set thriller Beckett starring John David Washington, Boyd Holbrook, Vicky Krieps and Alicia Vikander will open the 74th edition of the Locarno Film Festival, which is running from August 4 to 14 as a physical event in Switzerland.
Produced by Luca Guardagnino under the banner of his Frenesy Film, it is Cito Filomarino's first feature following his short film Diarchia which screened in the Leopards of Tomorrow section in 2010.
Following its premiere at the festival, Beckett will screen on Netflix from August 13.
Washington plays a US tourist who becomes the target of a manhunt after a devastating accident that entangles him in a web of conspiracy with geopolitical consequences.
The thriller will screen on Locarno's iconic Piazza Grande on what will be the 50th anniversary of the inauguration of its first large-scale, temporary screen in 1971, a groundbreaking innovation at the time.
"There's a piece of Locarno in the success story of Ferdinando Cito Filomarino. From the Pardi di domani to the Piazza Grande. The Locarno Film Festival as an incubator for talent, a training ground and finally as a launchpad for the most exciting filmmakers of the future," said artistic director Giona A. Nazzaro. "Beckett is a thriller that gives an original and contemporary reboot to the lessons learned from directors such as Sydney Pollack and Alan J. Pakula."
The 74th edition marks the festival's return to the Piazza Grande after last year's absence when its physically component was greatly reduced due to the Covid-19 pandemic and it was re-invented as a hybrid event.