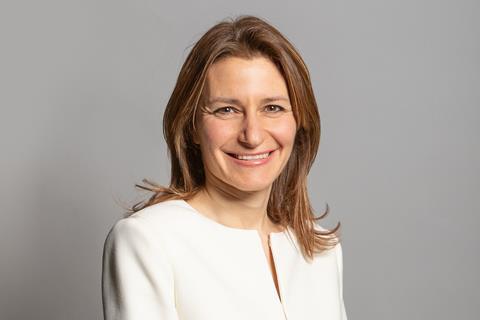 UK prime minister Rishi Sunak has appointed Lucy Frazer as the new culture secretary in today's (February 7) cabinet reshuffle, with Frazer taking over from Liz Truss appointment Michelle Donelan.
She will head up a "re-focused" Department for Culture, Media and Sport (DCMS). It was previously known as the Department for Digital, Culture, Media and Sport.
Technology will now sit under the newly-created Department for Science, Innovation, and Technology, which will be headed up by Donelan.
Donelan took over the post from Nadine Dorries in September of last year. During her six months in the job Donelan oversaw a reversion of plans to privatise UK public broadcaster Channel 4.
A statement from the UK government said that Sunak had created four new government departments, including "a re-focused Department for Culture, Media and Sport [that] will recognise the importance of these industries to our economy and build on the UK's position as a global leader in the creative arts".
Frazer has been the member of parliament (MP) for South East Cambridgeshire since 2015. She previously worked as a barrister and served as minister of state for prisons, financial secretary to the treasury, minister of state for transport and, most recently, minister of state for housing and planning. Unlike Donelan, a former Sky and WWE marketing exec, she has no prior experience of working in the media. This will be her most high-profile position to date.
The other newly-created departments are a Department for Energy Security and Net Zero and a combined Department for Business and Trade.