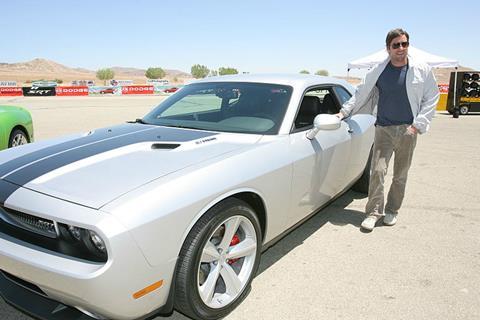 Slate Entertainment Group (SEG) has acquired worldwide rights to Macon Blair's upcoming dark comedy The Shitheads starring Luke Wilson and Ron Funches.
SEG will debut the film on its blockchain VOD platform Binge, which is ramping up ahead of an expected launch later this year.
Danny McBride, David Gordon Green and Jody Hill's Rough House Pictures is producing with Alex Orr, filmscience, Jeremy Saulnier, Blair's Bonneville Films, and XYZ Films.
SEG is fully financing the road movie and production is anticipated to commence at the start of 2019. SEG said it intends to support select films on its platform with "the theatrical experience".
Blair wrote and will direct The Shitheads based on a story he created with Orr about a hapless pair of men hired to escort a teenage millionaire to rehab.
SEG strategic partner XYZ Films will oversee production on behalf of SEG and brokered the deal with CAA Media Finance, which packaged and arranged financing for the film.
"I've been carrying this movie in my head for years now which probably accounts for my pronounced physical deterioration," Blair said. "So I am very delighted to have the opportunity to get it out of my brain and into the world with the help of these collaborators I admire so much. It's dynamite to be working with SEG, who've been so supportive and enthused about the movie. I'm grateful to be a part of their new platform, a place I think indie film is really going to flourish."
"We have a deep respect for Macon's work," SEG co-founder and CEO Michael Moyal said. "It's an honour for us to work with such a talented individual and launch The Shitheads on Binge. Our platform aims to tell great stories and collaborate with unique and talented filmmakers. We're excited for the journey ahead as we continue to build the Binge library."
Blair collaborated with filmscience and XYZ on his directorial debut, the Netflix Original I Don't Feel At Home In This World Anymore, which won the 2017 Sundance grand jury prize. He has been developing The Shitheads with Fake Wood Wallpaper Films' Orr since the two worked together on 2013's Blue Ruin.
In Cannes SEG acquired worldwide rights to the cryptocurrency documentary Beyond Bitcoin directed by Jake Witzenfeld.