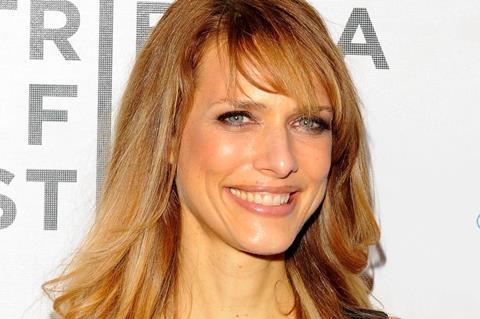 Lynn Shelton, a doyenne of US indie cinema who broke out at Sundance with her female gaze comedy Humpday, has died. She was 54.
Shelton died on Friday (May 15) in Los Angeles from a previously unidentified blood disorder. Besides her film accolades, she was a prolific TV director on series such as Mad Men, GLOW and Little Fires Everywhere, and a prominent face on the Seattle arts scene.
Shelton was born on August 27, 1965, in Oberlin, Ohio, and grew up in Seattle. She studied at the University of Washington School of Drama and relocated to New York for a masters degree in photography and related media at the School of Visual Arts in Manhattan.
Initially Shelton pursued ambitions in acting and photography until a talk by Claire Denis at Seattle's Northwest Film Forum in 2003 inspired Shelton, then in her late 30s, to make films.
She wrote and directed Slamdance entries We Go Way Back, winner of the 2006 grand jury prize, and My Effortless Brilliance two years later, which earned her the Independent Spirit Someone to Watch Award.
The following January Humpday starring frequent collaborator Mark Duplass debuted at Sundance and the rapturous response by audiences and critics propelled Shelton to the status of indie icon.
Magnolia acquired distribution rights and Humpday went on to screen in Cannes Directors' Fortnight en route to winning the Independent Spirit John Cassavetes Award in 2010.
Shelton's next film two years later Your Sister's Sister starring Emily Blunt and Rosemarie DeWitt premiered in Toronto and won the Gotham Award for best acting ensemble. Her subsequent film credits included Touchy Feely (2013), Laggies (2014) starring Keira Knightley, Outside In (2018), and SXSW premiere Sword Of Trust starring Marc Maron, with whom Shelton was collaborating on a script for her next film.
Shelton is survived by her son Milo Seal, her husband of many years Kevin Seal, her parents Wendy and Alan Roedell and David "Mac" Shelton and Frauke Rynd. She is also survived by her brothers David Shelton, Robert Rynd and sister Tanya Rynd, as well as Maron, with whom she spent the last year of her life.