EXCLUSIVE: The film premiered at Berlin earlier this year and also won two awards at Ankara.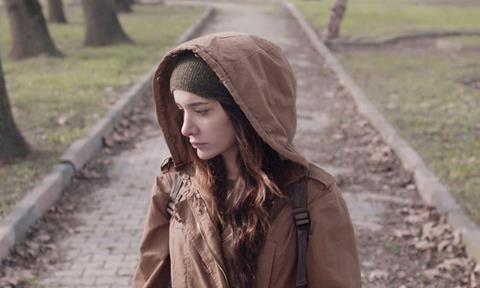 German sales outfit M-Appeal has closed a North American deal for its topical Turkish psychological thriller Inflame (Kaygı) with FilmRise.
Inflame is the feature debut of Turkish female filmmaker Ceylan Özgün Özçelik. The film, described in Screen International's review as "casting its lot defiantly with the liberal, free-speech minority in Erdogan's Turkey," was a premiere in Berlin earlier this year.
The film recently received two awards at the Ankara Film Festival - a special jury prize and best art director award. This follows on from its Turkish premiere in competition at the Istanbul International Film Festival.
The film's main character is a news channel employee who has been having the same nightmare for quite some time. Through recurring nightmares, a question creeps into her mind: Is it possible that her parents were not killed in a traffic accident twenty years ago but have died in some other, horrific way?
"We're thrilled to bring this fascinating international thriller to the States later this year," Danny Fisher, CEO of FilmRise, told ScreenDaily. "Özçelik has displayed a unique directorial vision while still paying tribute to the genre as a whole. The result is a film that we think many American viewers will enjoy."
The news of the North American deal comes as M-Appeal has just added a new film to its slate, SXSW title Easy Living from Adam Keleman.
Billed as a female-slanted feelgood indie comedy, this is the story of Sherry Graham, a neurotic but charming makeup saleswoman, who lives life by her own set of rules. In the daytime, she confidently touts makeup products to her clients, but at night she hangs out at bars picking up men. She often looks to self-help books for inspiration, and watches old black-and-white movies to escape the suburban milieu she finds herself in.
Easy Living stars Caroline Dhavernas, the lead actress from TV series Hannibal.
Both Inflame and Easy Living are on M-Appeal's Cannes slate. At the festival, the company is also representing Quinzaine title The Dragon Defence by Natalia Santa.