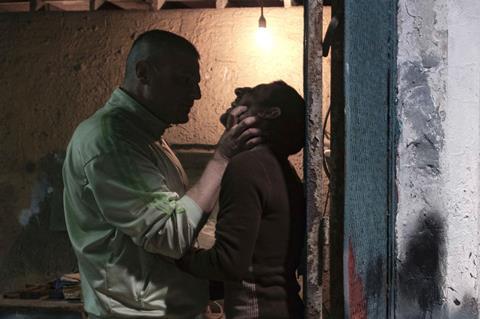 Magnolia Pictures has acquired US rights to Italian filmmaker Matteo Garrone's Dogman following its world premiered in competition in Cannes.
Dogman is a true-crime revenge drama about a meek dog groomer who fights back against a local bully. Magnolia plans a 2019 theatrical release.
Marcello Fonte earned the best actor prize and the film also scooped up the Palm Dog for the canine cast.
The cast includes Edoardo Pesce, Nunzia Schiano and Alida Baldari Calabria.
"Matteo Garrone has fashioned another extremely compelling crime tale, a great companion piece to his Gomorrah," said Magnolia president Eamonn Bowles. "Marcello Fonte richly deserved his Cannes acting award, as did the canine ensemble."
Garrone added, "I'm very pleased with our partnership with Magnolia and look forward to bringing Dogman to U.S. audiences. The story, along with Marcello's strong sense of humanity, I hope will resonate with people from all over the world."
Garrone's Archimede produced alongside Rai Cinema's Paolo Del Brocco, Le Pacte's Jean Labadie, and Recorded Picture Company's Jeremy Thomas.
30WEST handled the US sale with Magnolia senior vice-president of acquisitions John Von Thaden and Andrew Kramer and international rights-holder Rai Com.