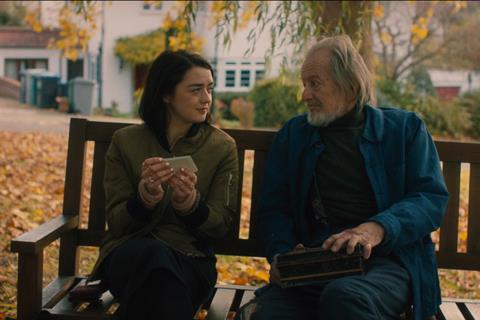 Game Of Thrones star Maisie Williams is launching UK production outfit Daisy Chain Productions with fellow actor Bill Milner and producer Dom Santry.
The company is aiming to produce UK projects with a focus on youth and talent development.
It's debut project is short film Stealing Silver, which was produced with Studio Soho Films and stars Williams with Ronald Pickup and Jemima Rooper.
The short was produced by Santry and executive produced by Milner. It was written and directed by Mark Lobatto and will debut at the Savannah International Film Festival at the end of October.
Milner's credits include X-Men: First Class, Locke and iBoy, in which he stars alongside Williams.
Santry worked as a sales and marketing exec on Mum's List .
Williams' further credits include Haifaa Al-Mansour's Mary Shelley, which premiered at Toronto this year, and the upcoming Early Man from Aardman Animations.
She commented: "I hope to give other creatives the opportunities that I was lucky enough to receive at the beginning of my career.
"I have previously had the joy of working with female directors on a number of occasions. The industry is moving and I couldn't be more excited for my future within it."
Santry added: "This industry can be both wonderful and challenging for people trying to break in; and we'd love to help bridge that gap in whatever way we can. We can't wait for everyone to be able to see Stealing Silver, and all of the other things that the team here are working towards."
Milner added: "We are really looking forward to supporting and championing up-and-coming exciting talent both here in the UK and also across the globe. The chance to give creatives of all backgrounds an opportunity to have their talents seen and their stories heard is very special and to do that whilst creating great art makes it all the more sweeter."