Streaming giant's stock reaches all-time high.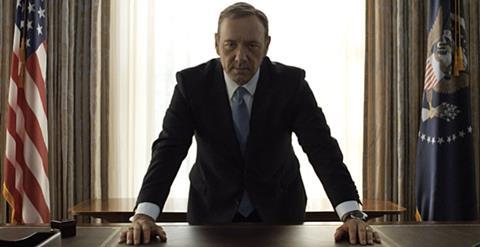 Netflix's global subscriber level has reached almost 104m, powered by a surge in international members as stock reached its highest level on Tuesday.
Netflix added 5.2m worldwide subscribers in the second quarter. International customers now out-number those in North America after an additional 4.14m members signed up and brought the tally to 52.03m, ahead of the 51.92m from North America following a 1.07m increase in the second quarter.
On Tuesday morning shares hit $179.15, which valued the streaming giant at $77.1bn – marginally higher than Time Warner but still dwarfed by Apple's $778bn. Second quarter revenue climbed 30% to $2.97bn.
Second quarter results announced late on Monday exceeded Wall Street estimates and means the latest growth spurt was greater than the combined subscriber growth of HBO Go, CBS All Access and the OTT platforms of Showtime and Starz.
In a letter to shareholders, Netflix top brass attributed the subscriber leap to original content. The service switched its Season 5 debut for House Of Cards from its traditional first quarter berth to the second quarter.
Netflix debuted 14 series premieres in the second quarter including Orange Is The New Black, Master Of None, and new show Glow. Nine features debuted including recent Cannes competition selection Okja.