EXCLUSIVE: Septmber Films has inked deals for multiple titles.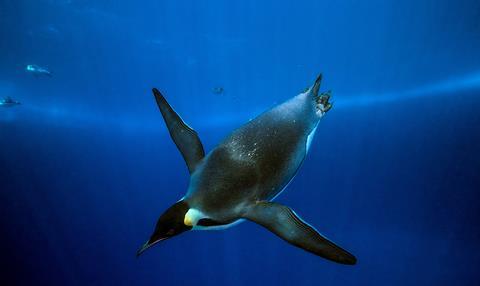 Benelux distributor September Films has confirmed details of its latest acquisitions.
One of the most eye-catching new pick-ups is Luc Jacquet's March Of The Penguins 2 [pictured], again narrated by Morgan Freeman and sold by Wild Bunch. September boss Pim Hermeling confirmed that the film will be released in Belgium nest month and then at a later date in the Netherlands.
Showing its cinephile tendencies, September has also picked up Lumiere! The Adventure Begins, Cannes director Thierry Frémaux's documentary about early film pioneers, Louis and Auguste Lumière, which is also sold by Wild Bunch.
September continues to handle selected Dutch titles, among them International Film Festival Rotterdam (IFFR) competition entry Quality Time and the forthcoming portmanteau pic, Rotterdam, I Love You. It is also boarding projects at an earlier stage, for example coming on board The Wife Of The Pilotfrom director Anne Zohra, which was recently pitched at IFFR's co-production market, Cinemart.
Together with other Benelux distributors, September is looking to set up a VoD platform akin to Curzon Home Cinema in the UK.
As already announced, September recently snapped up rights to Francis Lee's debut feature, God's Own Country, from Protagonist Pictures. Late last autumn, September also swooped for much feted Mongolian documentary, Eagle Huntress. Its other recent releases include Toni Erdmann, 20th Century Women and A Man Called Ove.