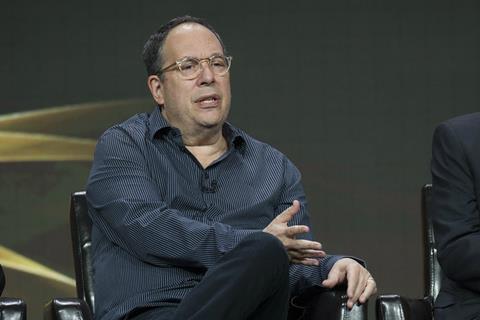 Entertainment One (eOne) creative chief Mark Gordon is set to remain with the company despite speculation he will soon exit.
Gordon is "absolutely going to be with the company" in a year's time, according to Stuart Baxter, president of international distribution at eOne, who described the talk around the future of the Designated Survivor executive producer as "scurrilous rumour".
"I spent a lot of Monday night talking to Mark about a new project he's going to bring to market next May," Baxter told delegates at Variety's European TV Summit.
"As chief creative officer, Mark has absolutely been the vanguard of everything we do. Is he going to be part of the eOne family and are we going to have all his shows? Absolutely."
Baxter's words follow widespread reports that Gordon, who has also overseen series such as The Rookie, was in talks to leave the producer, 18 months after he took his management role as president and CCO of film, television and digital.
Although it was unclear whether he was to sever ties completely or move into a production-focused role, the development pours cold water on his departure.
Distribution chief Baxter acknowledged that Gordon's role saw him step back from the more hands-on production responsibilities. He would not confirm whether Gordon would remain in his current role but did indicate he would be more involved with production going forwards.
"Over the last year, Mark has had a broader role – probably less producing – and the stuff he loves the most is producing," Baxter added. "Is he going to continue to do that? Absolutely."
EOne acquired 51% of Mark Gordon's production business for $133m (£104.8m) in 2015 and bought out the rest in January last year for $209m, at which point Gordon took on his president/COO role.
His production credits include Grey's Anatomy, Ray Donovan and Criminal Minds.
This story first appeared on Screen's sister site Broadcast.