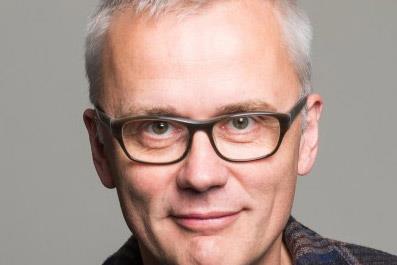 The Marrakech International Film Festival (November 30 to December 8, 2018) in Morocco has appointed Christoph Terhechte as its new artistic director.
Terhechte was previously director of the Berlin Film Festival's Forum section from 2001 to 2018, and announced he was standing down this year to "take on new career challenges". He was also a member of the Berlinale Competition selection committee.
Joining him on the programming team is:
Ali Hajji - previously artistic director of the European Film Weeks in Morocco from 2006 to 2017 - has also been appointed general coordinator
art curator Rasha Salti who has worked as a selector for the Abu Dhabi and Toronto film festivals
film critic Anke Leweke, a member of the selection committee of the Berlin Film Festival since 2002
General coordinator of Critics' Week at the Cannes Film Festival Rémi Bonhomme
Melita Toscan du Plantier, director of the festival from 2003 to 2016, has also been hired as advisor to His Royal Highness Prince Moulay Rachid, President of the Fondation du Festival International du Film de Marrakech.
The Marrakech International Film Festival has been running since 2001, but took a year off in 2017 to "reflect on its editorial line", according to a statement.
The event has previously hosted stars such as Francis Ford Coppola, Isabelle Huppert, Jessica Chastain and Sigourney Weaver.