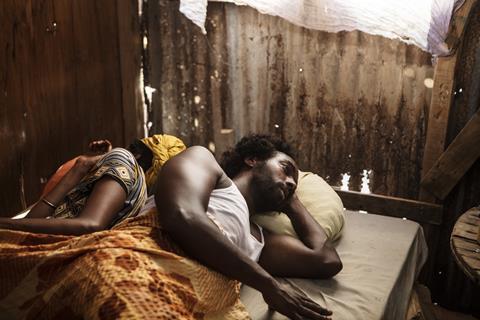 Ethiopian director Hiwot Admasu Getaneh's Addis Ababa-set tale of self-discovery Sweet Annoyance scooped the top €10,000 development prize at the Marrakech International Film Festival's second Atlas Workshops on Friday (Dec 6).
The four-day meeting drew some 270 international cinema professionals and presented 28 projects in development and post-production from Middle Eastern, North African and African filmmakers.
The jury for the 10 projects in the running for the Atlas Development Awards was composed of Moroccan director Laïla Marrakchi, Lebanese producer Georges Schoucair and Juliette Schrameck, managing director of Paris-based mk2 Films.
Set against the nightlife of the Ethiopian capital, Sweet Annoyance revolves around a free-spirited young woman whose sense of self is overturned when she meets her male match but is disappointed when a first spark fizzles out.
It is Getaneh's debut film following shorts New Eyes, Letters From Ethiopia and A Fool God.
Gataneh said the film was inspired by her own love of Addis Ababa's vibrant nightlife and talking to strangers in its clubs and bars. Mehret Mandefro of Addis Ababa-based A51 Films is lead producing. Her recent credits include Difret, which won audience awards at Sundance and Berlin in 2014, and most recently Sweetness In The Belly, which world premiered at Toronto this year.
Runners-up in the development awards included Rwandan filmmaker Samuel Ishimwe's drama Ikimanuka – Seasons Of The Weary Kind and Moroccan director Asmae El Moudir's documentary The Original Lie, which won €5,000 each.
Set against the backdrop of the Congo-Nile mountains in northwest Rwanda, Ikimanuka – Seasons Of The Weary Kind revolves around a 57-year-old bachelor whose quiet life is upset by the return of the woman who broke his heart in his youth.
Ikimanuka – Seasons Of The Weary Kind is lead produced by Thomas Hakim of Marseille-based Petit Chaos. Ishimwe previously won the Silver Bear at the Berlinale with his student film Imfura.
In The Original Lie, El Moudir will probes her family's silence around Morocco's deadly 1981 Bread Riots, which erupted in their neighbourhood leaving hundreds of people dead. The film promises to be a wry portrait of her extended family and contemporary Moroccan society. El Moudir is also producing under her Insight Films banner with Paris-based Hutong Productions on board as a co-producer.
Moroccan filmmaker Kamal Lararq won the separate inaugural Artekino International Prize for his Casablanca-set Les Meutes which follows the madcap night of a father and son involved in an abduction that goes horribly wrong. Produced by Saïd Hamich of Paris-based Barney Production and sister company Mont Fleuri Production in Morocco, the film revisits the universe of Lararq's short The Man With A Dog.
Post-production prizes
The top €20,000 prize of the Atlas Post-Production Awards went to provisionally titled drama The Gravedigger, starring Canadian-Somali model Yasmin Warsame and Finnish-Somali actor Omar Abdi as a couple who eloped from their rural villages to Djibouti City as youngsters, and now live in poverty in its slums with the husband eking out a living as a gravedigger. Their situation worsens when the wife falls seriously ill and the husband is forced to take drastic action to raise money for a life-saving operation.
Somali born filmmaker Khadar Ahmed, who moved to Finland as a teenager, said his motivation for making the drama was to paint a human picture of Somali people, who were too often portrayed as pirates or bandits in contemporary cinema. The extracts that were screened hinted at a touching family drama infused with wry humour capturing life and society in Djibouti.
The project is lead produced by Finnish producer Misha Jaari under his Bufo production house banner with France's Pyramide Productions and Germany's Twenty Twenty Vision on board as co-producers. The producers are aiming to complete post-production this spring.
Last year's winner of the top post-production prize – Hassen Ferhani's documentary 143 Sahara Street – went on to premiere at Locarno, where it won the best emerging director prize in the Swiss festival's Filmmakers of the Present competition.
The second €10,000 prize in the post-production section went to Moroccan director Ismaël el Iraki's edgy drama Zanka Contact revolving around the relationship between a washed-up rock star and a prostitute. It was a second project at the workshops produced by Hamich at Barney Production.
In total, six works-in-progress were screened. The jury comprised Chiraz Latiri, former director of Tunisia's national cinema body CNCI, Netflix non-English-language acquisition and production executive Claire Willats and Senegalese producer Oumar Sall.
The Gravedigger also won a €3,000 prize awarded by the Network Of Alternative Arab Screens (NAAS) to support its circulation in the Arab world. The NAAS network – representing 16 independent theatres in the Arab world – held its annual general meeting within the framework of the Atlas Workshops.
Spearheaded by Remi Bonhomme, best known internationally as the international manager of Cannes Critics' Week, the event was sponsored by Netflix for a second year running. Alongside pitching sessions and work-in-progress screenings, the meeting also laid on a programme of panel discussions and information sessions covering funding and development programmes throughout the MENA and Africa.