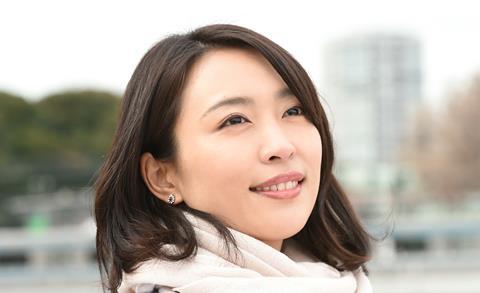 Japan's Free Stone Productions has sold romantic comedy Marriage Hunting Beauty to China's Lemon Tree Media and CatchPlay for Taiwan.
Based on a popular web comic, the film is directed by Akiko Oku whose last film, Tremble All You Want, won the audience award at last year's Tokyo International Film Festival (TIFF).
Mei Kurokawa heads the cast of the film, playing a web designer in her 30s, who tries online dating to find a husband, but finds herself torn between an awkward guy and a good-looking charmer.
The film also stars Asami Usuda, Tomoya Nakamura and Kei Tanaka, the latter of whom has built a huge fanbase after starring in gay-themed TV drama Ossan's Love. Japanese release is scheduled for March 23, 2019.
The manga that the film is based on, Bijin ga Gonkatsu Shite Mitara, created by Arako Toaru, has been running on the V Comi manga app since July 2016 and has consistently topped the app's popularity ranking.
Free Stone's TIFFCOM slate also includes Masaharu Take's The Gun, which is screening in TIFF's Japanese Cinema Splash section; Love's Twisting Path, a period drama directed by Sadao Nakajima; and Takahisa Zeze's The Chrysanthemum And The Guillotine, which is being showcased in TIFFCOM's Japan Now Presentation.