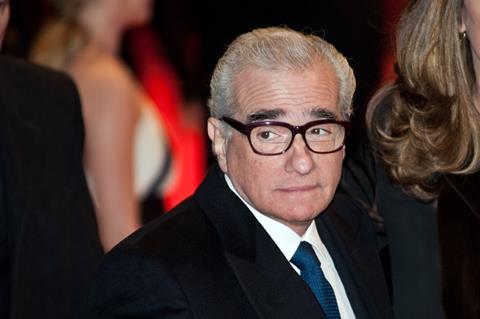 French directors guild the Société des Réalisateurs de Film (SRF) has named Martin Scorsese this year's recipient of the Carrosse d'Or, to be awarded during the opening night of the Directors' Fortnight in Cannes in May.
As part of this year's 50th anniversary Directors' Fortnight, Scorsese's Mean Streets (originally presented in the 1974 Fortnight) will screen on May 9, with a conversation with the filmmaker to follow.
The Carrosse d'Or has been awarded since 2002 by the SRF to honour one of its own during the Directors' Fortnight opening ceremony. The recipient is chosen from the international filmmaking community for "the innovative qualities, courage and independent mindedness of his or her work."
Last year the prize went to Werner Herzog. Previous winners have included Aki Kaurismaki, Jia Zhangke, Alain Resnais, and Jane Campion.
Scorsese won the Palme d'Or in 1976 for Taxi Driver and the festival's best director award in 1986 for After Hours. His films were also in competition in Cannes in 1975 (Alice Doesn't Live Here Anymore), and 1983 (The King Of Comedy).