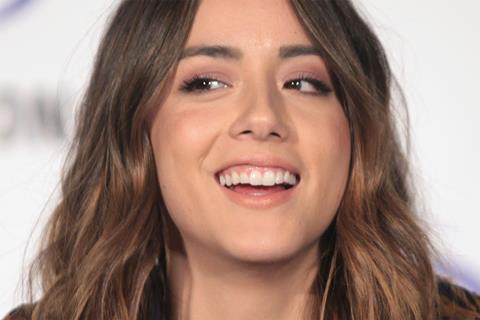 Marvel's Agents Of SHIELD actor Chloe Bennet has said she changed her name from Chloe Wang to get ahead in "racist" Hollywood.
Replying to a comment on instagram about her name change, she said:
"Changing my last name doesn't change the fact that my BLOOD is half Chinese, that I lived in China, speak Mandarin or that I was culturally raised both American and Chinese."
"It means I had to pay my rent, and Hollywood is racist and wouldn't cast me with a last name that made them uncomfortable.
"I'm doing everything I can, with the platform I have, to make sure no one has to change their name again, just so they can get work."
The actress was replying to a comment on a post praising Ed Skrein for quitting his role in the upcoming Hellboy reboot. He was due to play Major Ben Daimio, but stepped down after learning the character had Asian heritage.
Bennet is involved in RUN (Represent Us Now), an organisation aiming to give a voice to Asian American Pacific Islanders living in the United States.
Hollywood studios have been criticised in the past for casting white actors as Asian characters. Recent examples include Scarlett Johansson in Ghost In The Shell, Emma Stone in Aloha and Tilda Swinton in Doctor Strange.