EXCLUSIVE: Sales company adds films from Alejandro Fadel, Ísold Uggadóttir.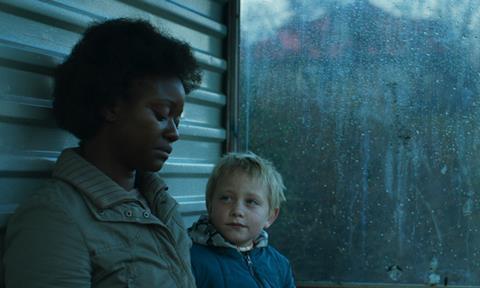 Midway through this year's Cannes Film Festival market, The Match Factory has acquired two titles - And Breathe Normally by Ísold Uggadóttir and Die, Monster, Die by Alejandro Fadel.
Die, Monster, Die, the latest film from the Argentinean director Alejandro Fadel, is soon to start shooting in the Argentinean province of Mendoza.
The project was developed at Cannes' Cinéfondation Résidence and is Fadel's second feature as a writer and director.
Fadel co-directed Love (First Part) which premiered in Venice's Critic's Week. As a writer, he has worked with Pablo Trapero, Damián Szifrón, Walter Salles, Adrian Caetano and Peter Weber, among others.
His first feature The Wild Ones (Los Salvajes) [pictured] premiered in Cannes' Critic's Week in 2012.
In Die, Monster, Die, the body of a woman is found brutally beheaded by a remote meadow at the foot of the snowy Andes. In this isolated land, her husband, suspected of the crime, and her lover, in charge of the investigation, are thrown together.
The film is a co-production between Argentina, France and Chile and is expected to be ready in 2018. The project received support from the Hubert Bals Fund and was presented in 2015 in the Berlinale Coproduction Market.
The film is a production between La Unión de los Rios (Argentina); Rouge International (France), led by Nadia Turincev and Julie Gayet, responsible for Visages, Villages by Agnes Varda and JR, presented this year in Official Selection Cannes; UProduction (France); and Cinestación (Chile), led by directors and producers Dominga Sotomayor and Omar Zúñiga.
The film is backed by Argentina's INCAA, Chilean CNCA, France's CNC Aide aux Nouvelles Technologies, and Aide Aux Cinemás du Monde, the region of Aquitaine, the Programa Ibermedia.
Breathe Normally, currently in post-production, tells the story of two struggling mothers living on the margins of society; one is a refugee stranded in Iceland (Babetida Sadjo), and the other an Icelandic border patrol agent responsible for the refugee's arrest (Kristín Thóra Haraldsdóttir). It is billed as the first Icelandic film to tackle immigration issues. This will be director Ísold Uggadóttir's debut feature.
"Ísold Uggadóttir has in recent years proven herself as one of Iceland's most exciting filmmakers. She is particularly interested in narratives imbued with social realism that capture distinct emotional moments of human existence." commented producer Skuli Malmquist.