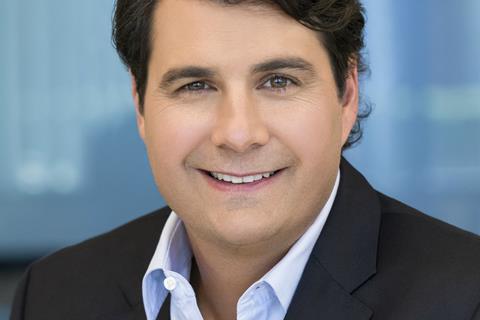 Matt Leonetti has been named president of physical production for Lionsgate's motion picture group.
Leonetti will shepherd all areas of physical production for the feature film slate including releases from its Lionsgate and Summit Entertainment labels as well as the Pantelion, Codeblack, Roadside Attractions, and Premiere brands.
Leonetti previously served for five years at Sony Pictures, most recently as executive vice-president of physical production under Andy Davis, where he oversaw production of Venom, Jumanji, Peter Rabbit, and the upcoming Charlie's Angels.
Prior to Sony, he headed physical production at Good Universe, where he shepherded such films as This Is The End, Neighbors, and Last Vegas. Before joining Good Universe, he was a freelance line producer for eight years, handling films like Lionsgate/Millennium's worldwide smash The Expendables and The Mechanic.
"Matt is a respected and accomplished physical production executive with whom I've had the pleasure of working on a number of exciting and successful films," said motion picture group president Nathan Kahane. "With his strong track record, great talent relationships and tremendous expertise, he will be a key member of the leadership team moving our motion picture group forward in the years to come."
"I'm thrilled to join Joe [Drake], Nathan, and the rest of the Lionsgate motion picture team," said Leonetti. "We have a great opportunity to bring an exciting, star-driven, story-driven slate of films to a global audience, and I can't wait to get started."
Upcoming Lionsgate releases include the action thriller Hunter Killer this week, as well as Robin Hood, the third instalment in the John Wick franchise, the Seth Rogen and Charlize Theron comedy Flarsky, and Roland Emmerich's action drama Midway.