Project will begin filming in July.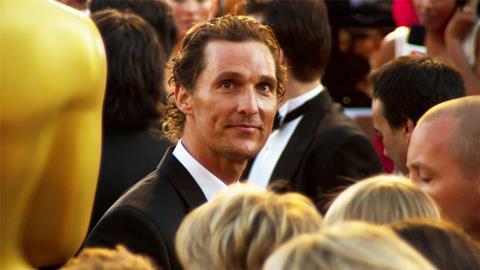 Oscar-winner Matthew McConaughey will star in Harmony Korine's new project The Beach Bum.
Korine (Spring Breakers) is directing and writing the film, with Rocket Science handling international sales at the EFM in Berlin.
McConaughey will play Moondog, a rebellious and loveable rogue. Korine said: "The Beach Bum will be a wild, audacious ride! And I can't think of anyone better than Matthew McConaughey to play our hero Moondog, a rebellious charmer in this fast-paced, uplifting and irreverent comedy."
LeGrisbi Productions' John Lesher, Anonymous Content's Steve Golin, and Iconoclast's Charles-Marie Anthonioz, Mourad Belkeddar, and Nicolas Lhermitte will produce.
Creative Artists Agency (CAA) arranged financing for the film and are handling North American distribution rights.
The Beach Bum will begin filming in July.
Read more:
Berlin 2017: Stand-out titles