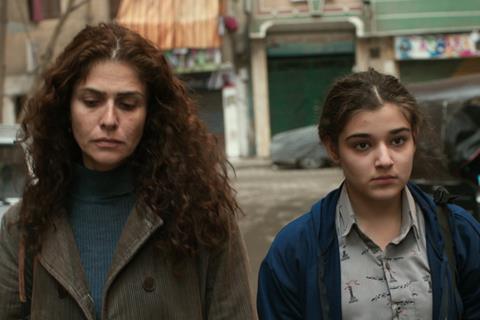 German sales outfit Media Luna has acquired international sales rights to Egyptian director Hisham Saqr's debut feature Certified Mail ahead of its premiere in TIFF's Discovery line-up in September.
Popular Egyptian actress Basma, best known internationally for her recurrent role in FX's political drama Tyrant, plays a new mother who falls into a deep depression following the arrest and imprisonment of her husband. It is a rare exploration of the attitudes and taboos around female mental health in Arab society.
"Certified Mail offers a unique glimpse of everyday life in Egypt and of how women have to stand strong in a world of opposing values. The film brilliantly explores the depths of his fascinating main character," said Media Luna New Films CEO Ida Martins.
The feature was produced by Saqr, under the banner of White Feather Film Production, and Mohamed Hefzy of Egyptian production powerhouse Film Clinic.
Hefzy's previous credits include the TIFF 2017 title Sheikh Jacksonby Amr Salama and Clash by Mohamed Diab, which opened Cannes Un Certain Regard in 2016.
The producer got to know Saqr through his work as an editor on previous Film Clinic productions such as the 2010 comedy dramaMicrophone by Ahmed Abdalla and 2012 political drama Winter Of Discontent by Ibrahim El-Batout.
"I always knew that Hisham would direct one day, and that his work with the likes of Ahmad Abdalla and Ibrahim El Batout would prepare him well for his first film," said Hefzy.
"When I finally got a chance to read the script, I was happily surprised," he continued. "It is not easy to make a film that begins with an attempted suicide and a struggling marriage, then subtly infuse the narrative with glimpses of life, and ultimately end with an infusion of hope.
It is the second time Media Luna and Film Clinic have worked together, after the German sales company successfully sold Salama's Sheikh Jackson.
Other cast members include Passant Shawky, Rafal Abdelkader and Mohamed Sarhan in supporting roles.
Saqr reveals that the film was born out of a desire to explore how an emotionally fragile person can overcome anxiety and depression and related suicidal thoughts.
"Personally I went all through these feelings and thoughts so I started to think what if the main character was a woman who just had her own child," he explains.
"Society is asking a lot of her especially as a new mother. Having her own child adds a lot more to the illogical fear and anxiety of losing even her own newborn girl. These complex emotions and how she finds a way to cope with them is what I am examining in my film."
The sales acquisition deal was negotiated by Daniel Ziskind, associated producer on the film and the manager of Film Clinic in Europe and Media Luna's Martins.