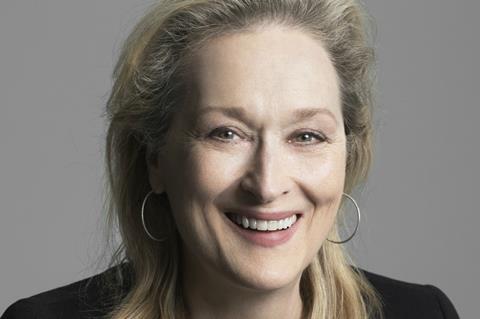 HBO has confirmed that Meryl Streep will join the cast of the second season of Big Little Lies, the Reese Witherspoon/Nicole Kidman drama series that recently won four Golden Globes.
Streep, who this week earned a career record 21st Oscar nomination for The Post, will play Mary Louise Wright, mother to Kidman's Celeste Wright, who arrives in the series' Monterey setting looking for answers about the events depicted in the first season.
David E Kelley will write the seven episodes of the second season, partially based on a story by Diane Moriarty, whose best-selling novel was the basis for the first season.
Kelley will also executive produce, along with Kidman and Per Saari through Blossom Films, Witherspoon through Hello Sunshine, Bruna Papandrea, Jean-Marc Vallée, Nathan Ross, Gregg Fienberg and Andrea Arnold.
Arnold, best known for features including American Honey and Wuthering Heights, will also direct the second series, taking over from first series director Vallée.
The first season of Big Little Lies also won eight Emmys, including the award for Outstanding Limited Series.
Other cast members from the first series – including Laura Dern, Zoe Kravitz and Shailene Woodley – have yet to be confirmed for the second run.