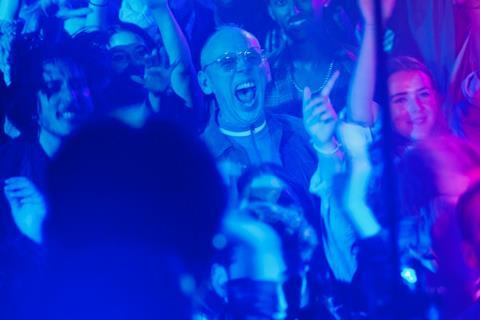 Metro International Entertainment has secured additional deals on Nick Moran's rock 'n' roll biopic Creation Stories.
The film has sold to Australia-New Zealand (Kismet Movies), Japan (Pony Canyon), Canada (levelFILM), CIS (Planeta), Portugal (Nos Lusomundo), Middle East (Front Row), Eastern Europe (HBO), Spain (Twelve Oaks) and airlines (Aardwolf Films), while a US deal is in the works and expected post-EFM.
In a previously announced deal, UK broadcaster Sky will release the film as an Original title on its Sky Cinema channel on March 20, following the film's world premiere as the opening night of Glasgow Film Festival on February 24.
The film is adapted from music executive Alan McGee's autobiography of the same name, about his founding of Creation Records in 1983 and career with bands including Oasis, Primal Scream and My Bloody Valentine.
Dean Cavanagh and Irvine Welsh wrote the script, the latter reuniting with his Trainspotting collaborator Danny Boyle who is an executive producer. Ewen Bremner stars as McGee, alongside Jason Isaacs, Suki Waterhouse, Thomas Turgoose, Jason Flemyng and newcomer Leo Flanagan.
Producers are Shelley Hammond, Hollie Richmond and Nathan McGough at Burning Wheel Productions with Orian Williams and Ben Dillon. The film was financed by executive producers Phil Hunt and Compton Moss of Head Gear, Sony Music, plus private investment.
Creation Stories will continue screening during the online European Film Market (EFM, March 1-5) for unsold territories.