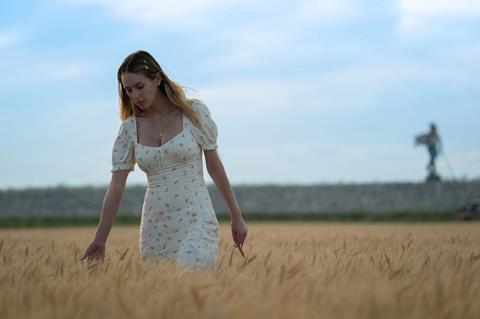 MGM has acquired North America rights to Sean Penn's Cannes Competition selection Flag Day, in which he also stars opposite daughter Dylan Penn in her debut lead role.
The awards season prospect will open theatrically in the US later this year via MGM's distribution and marketing JV United Artists Releasing.
Penn brought his feature directorial debut, MGM film The Indian Runner, to the Croisette in 1991 and returns with a true story based on Jez Butterworth and John-Henry Butterworth's adaptation of Jennifer Vogel's memoir Flim-Flam Man: The True Story Of My Father's Counterfeit Life.
The drama follows Vogel's coming of age over two decades, while navigating a fraught relationship with her beloved father, the con man John Vogel.
Josh Brolin, Norbert Leo Butz, Dale Dickey, Eddie Marsan, Bailey Noble, Hopper Jack Penn, and Katheryn Winnick round out the key cast.
Producers are William Horberg, Jon Kilik, and Fernando Sulichin.
Penn said, "I'm particularly grateful that our film has been embraced by MGM. Mike De Luca & his team are among the last true believers that, along with the advent of streaming, there remains a theatrical value to character driven films. I've known & admired Mike for many years, and there's no one I'd rather throw the dice with."
MGM's film group chairman De Luca and film group president Pamela Abdy noted "outstanding performances from the entire cast lead of course by Dylan and Sean".
CAA represented the filmmakers in the deal.
Amazon is in the process of acquiring MGM in a move that would give Jeff Bezos' online retail behemoth a coveted library, although a substantial number of its titles are tied up in output deals that will not expire for a number of years.
The merger must first satisfy US regulators, a process that will take many months. It is understood MGM plans to proceed with theatrical releases for its current slate, including James Bond instalment No Time To Die in October.