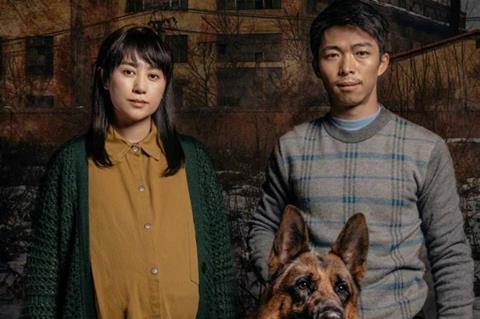 The 24th Shanghai International Film Festival (SIFF) is set to kick off in a hybrid format for the second year running, with a range of socially distanced in-person events and screenings alongside virtual activities.
Returning to its usual month after being pushed to July last year and running from June 11-20, the festival will see the return of the red carpet and the longstanding Golden Goblet Awards, which were cancelled last year because of the pandemic.
Patriotic drama 1921 will open the festival on June 11, and more than 400 films will be screened over 10 days. The festival is reporting that many screenings were sold out within minutes of tickets going on sale.
On the eve of this year's festival, Screen spoke with Fu Wenxia, managing director of the Shanghai International Film & TV Events Centre, the organiser of SIFF.
What were the lessons learned from SIFF's first hybrid edition last year?
Last year's edition was held during the uncertainties of the pandemic. We had to trim it down, letting go of the Golden Goblet Awards and ceremonies. But the fact that the festival was able to take place meant a lot to the entire industry and to our daily life. We have gained lots of experience given the gathering constraints under Covid-19 protocols. We were learning while doing. It was invaluable for hosting our new edition.
How is SIFF adapting in these exceptional times?
This year, we continue to follow strict pandemic regulations, while making sure the festival would run smoothly. We are bringing back the key physical events, like the red carpet, the Golden Goblet Awards and SIFF Market. Cinemas are now allowed to have a bigger seating capacity of 75%, up from last year's 30%. It's heartwarming that audiences are able to watch films in the cinema together.
We have physical and virtual events complementing each other. The physical SIFF Market has nearly 200 registered exhibitors, while the International Film and TV Online Market has 402 exhibitors, with 53% from overseas.
All in-person screenings and events require digital check-ins and clean health QR codes. Our system can run instant face recognition to confirm the person's identity, without taking up extra time at the entry points.
What's new about this year's programme? What are the highlights?
The pandemic may have halted productions in many countries [but] we have received a record 4,443 film submissions, 750 more than in 2020 and 479 more than in 2019. Our line-up consists of over 400 films, including 73 world premieres, 42 international premieres, 89 Asian premieres and 99 China premieres.
China is able to keep the pandemic at bay and the Chinese film industry is one of the first in the world to get back on its feet. There are three outstanding Chinese films running in the Golden Goblet competition: The Chanting Willows by Dai Wei, The Grace Ends by Wu Di, and Manchurian Tiger by Geng Jun, all of them world premieres.
SIFF started collaborating with Cannes Film Market in 2018. After hosting the SIFF China Day in Cannes in 2019, SIFF dedicates itself even more to cultivating and promoting emerging Chinese talents. This year, we are launching SIFF Young as a joint support programme with Cannes Film Market. The directors are selected by a panel headed by renowned Chinese filmmaker Ning Hao. Their names will be announced on June 12 during the SIFF Forum.
Can you name some notable guests you're most looking forward to welcoming online or in person?
Our masterclass series has always been very popular. After we have revealed the speakers, fans get very excited. They can attend the forum in-person and have live chat with the speakers online.
The masterclass with Thai director Apichatpong Weerasethakul who will be in a conversation with Chinese director Jia Zhangke has generated much interest. The two of them are good friends and I believe they will create lots of chemistry.
We also have masterclasses with Russian director Aleksandr Sokurov in a dialogue with former Venice chief Marco Muller; Bosnian director Danis Tanovic; Hong Kong martial-arts actor Donnie Yen; and Mauritanian director Abderrahmane Sissako in a dialogue with Chinese director Pema Tsedan.