Austrian director of award-winning documentaries Whores' Glory and Workingman's Death died while filming in Africa from malaria.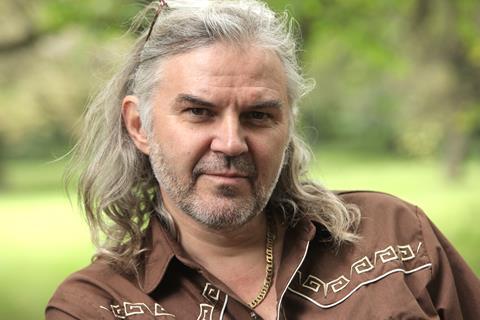 Michael Glawogger, the Austrian director, screenwriter and cinematographer, has died aged 54 in Africa. Production company Lotus-Film confirmed that Glawogger died this morning (April 23) in Liberia from malaria.
He was best known for documentaries including Megacities, which won the Vienna film award in 1998; Workingman's Death, which picked up the Grierson Award at the London Film Festival in 2005; and Whores' Glory, which won the Austrian Film Award at the 2012 Viennale.
Glawogger recently directed the National Library of Russia segment of omnibus 3D documentary feature Cathedrals of Culture, which debuted at the Berlin Film Festival in February.
A statement from Lotus-Film said: "We have lost a long-time friend. Michael Glawogger influenced our work in a unique way and he was significantly involved in the creative orientation of the way we produce films.
"Michael went on a journey to find out what the world has to tell him. His way of looking at our world was unconditional. We had the tremendous pleasure of giving an audience many of these moments in his work.
"He will always remain in our minds and we are convinced that his films will persist as an inspiration and authentic expression of a special and distinctive look at the world."
Born in Graz, Austria in 1959, Glawogger studied at the San Francisco Art Institute from 1981-82 and the Vienna Film Academy from 1983-89.
Despite being heralded for his documentaries, he also directed narrative work including drama Slumming, which played in Competition at Berlin in 2006 and won the best screenplay award at the Ghent International Film Festival.
At the time of his death, he was in Liberia working on an untitled documentary.
Filmography
1989 War in Vienna (doc)
1995 Ant Street
1996 Movies in the Mind (doc)
1998 Megacities (doc)
2000 France, Here We Come! (doc)
2002 State of the Nation: Austria in Six Chapters (doc)
2004 Slugs
2005 Workingman's Death (doc)
2006 Slumming
2009 Kill Daddy Good Night
2009 Contact High
2011 Whores' Glory (doc)
2011 60 Seconds of Solitude in Year Zero (doc)
2014 Cathedrals of Culture (doc)