STX Entertainment chairman of the motion picture group Adam Fogelson announced the hire on Tuesday following the company's splashy presentation at CinemaCon last week.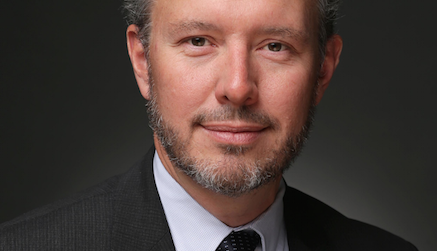 In his new role Joe will be responsible for business operations and strategy for the motion picture group, where he will oversee the studio's business affairs and film financing activities, and will seek out business development and partnership opportunities.
He will also supervise STX's home entertainment, VOD and TV licensing activities, including the home entertainment and premium TV partnership with Showtime.
Joe will work closely with Fogelson overseeing all aspects involving the business of the motion picture group.
Fogelson hailed Joe, with whom he worked at Universal, as a "disciplined and forward-thinking leader".
"I am excited to be joining Adam, Oren and the team at STX, including my former colleagues David Kosse, Kevin Grayson, and Keri Moore," said Joe. "In a short period of time, STX has become a formidable motion picture producer and distributor, and I'm thrilled to be part of the team as they continue to build the studio for the future."
In March 2014 STX closed a financing deal with New York-based investment firm Seer Capital, where Joe oversaw media and entertainment investments.
Joe began his film business career in the corporate development group at Universal Studios in 1995 and moved to Universal Pictures in 1999 and stayed there for 12 years, climbing to executive vice-president.
He joined Relativity Media as president in 2010, moved to New York hedge fund Elliott & Associates a year later and oversaw a multi-year co-financing deal with Universal. He joined Seer Capital as managing director in 2013.