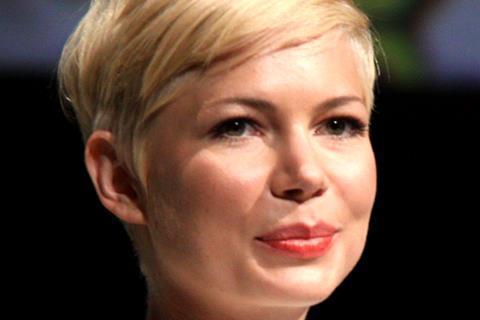 Michelle Williams is to play Katherine Parr, the last of Henry VIII's six wives, in Brazilian director Karim Aïnouz's English-language debut Firebrand.
The film will start shooting in the UK in early 2022, produced by Gabrielle Tana of London-based Magnolia Mae Films.
The film is written by former Screen Stars of Tomorrow Jessica and Henrietta Ashworth, whose credits include BBC series Killing Eve and feature Tell It To The Bees. No further casting has yet been confirmed.
Previously titled Queen's Gambit (prior to the release of Netflix's miniseries of the same name), Firebrand will show how Parr outlasted Henry VIII's brutal reign.
"This is a reimagining of a 'period' film," said Aïnouz, "a psychological horror film set in the Tudor court; a story of intrigue, agency and survival."
He described Parr as "a ferociously brilliant woman who I am inspired by deeply and has been largely invisible, or certainly under-represented in English history."
Actors to have previously played Parr on screen include Deborah Kerr in 1953 feature Young Bess; and Joely Richardson in 2010 Showtime series The Tudors.
Aïnouz is attending Cannes for the premiere of his romance Mariner Of The Mountains, inspired by his personal background, which is playing as a Special Screening. The Match Factory is handling sales.
He has previously been at the festival with 2019 Un Certain Regard award-winner Invisible Life. Aïnouz's cinematographer on the film, Helene Louvart, will reteam with him on Firebrand, joined by production designer Maria Djurkovic and costume designer Lisa Duncan.
Tana has a track record of period features, including 2008's The Duchess, 2011 Shakespeare adaptation Coriolanus, Ralph Fiennes' directorial debut The Invisible Woman and Simon Stone's The Dig.