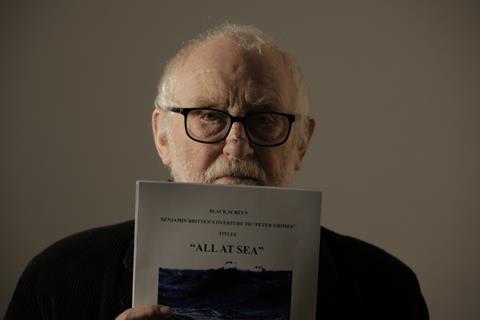 Mike Hodges, the British director known for gritty crime films such as Get Carter and Croupier, has died. He was 90.
According to reports Hodges passed away at his home in Dorset in the south of England on Saturday (December 17). The cause of death was unknown at time of writing.
Hodges was born in Bristol in 1932 and qualified as an accountant before joining the Navy. Some years later he found work as a teleprompter in television, worked on Granada Television's World In Action investigative news series, and directed two shows for ITV Playhouse.
Hodges' talents got him noticed and he was presented with the chance to direct his first narrative feature. Get Carter, the acclaimed 1971 revenge thriller starring Michael Caine, remains arguably his crowning achievement. He later said the poverty he witnessed in northern England while serving on a Royal Navy minesweeper in his early life influenced Get Carter.
His career took off and a year later he shot another revenge thriller with Caine, Pulp, and shortly after that the Michael Crichton adaptation The Terminal Man, which earned plaudits in the US and won the admiration of Stanley Kubrick and Terrence Malick.
Hodges stretched beyond his comfort zone on the cult sci-fi Flash Gordon in 1980 which became a hit and featured a soundtrack by Queen, for whom he went on to direct music videos.
Hodges walked out weeks into the shoot of 1978's Damien: Omen II and more unsatisfactory experiences followed. He disowned the 1987 Mickey Rourke IRA thriller A Prayer For The Dying, while 1989 Rosanna Arquette thriller Black Rainbow struggled after the distributor ran into difficulties.
A brief period of working with Clive Owen brought late-career kudos. Croupier (1998) initially did not go down well in the UK only to be re-released after it became a hit in the US. In 2003 Hodges and Owen made I'll Sleep When I'm Dead.
Hodges retreated from directing after that and took to writing crime novels. At the time of his death he was woking on All At Sea, a biographical documentary charting his life.
He is survived by his second wife Carol Laws, sons Ben and Jake, and five grandchildren.