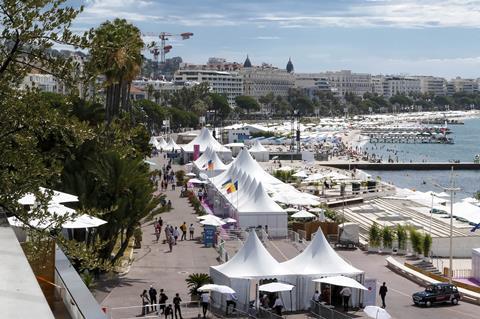 Millennium Media is reuniting with Till Death director S.K. Dale on sci-fi thriller Subservience and will commence worldwide sales at Cannes later this month.
After working on the Megan Fox horror thriller Dale has proved himself to be highly adept in the contained thriller and genre space and the company anticipates an autumn start on principal photography.
Subservience is based on a screenplay by Will Honley (Escape Room: Tournament Of Champions) and April Maguire (Lost Girls) and centres on a struggling father who purchases a domestic SIM – an android assistant – to help care for his house and family.
However everything changes when the SIM gains awareness and becomes intent on eliminating the man's wife and children.
Producers are Jeffrey Greenstein, Jonathan Yunger, Tanner Mobley, Yariv Lerner and Jon Berg, while Avi Lerner, Trevor Short and Boaz Davidson are among the executive producers.
"Having worked with S.K. Dale on Till Death, we know he has a talent for handling suspense, which makes him the ideal shepherd for Subservience," said Millennium Media president Greenstein, adding that the project was "gripping, thrilling and sure to be a crowd pleaser".
Millennium is best known for its Expendables, Has Fallen and Hitman's Bodyguard franchises. Last week at CinemaCon in Las Vegas North American distributor Lionsgate teased The Expendables 4 led by Jason Statham. The action tentpole is in post and expected to open in 2023.