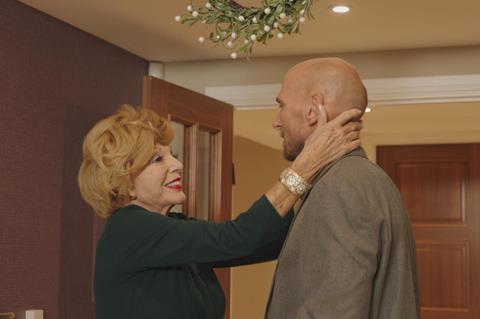 Minerva Pictures International has secured international sales rights to festive comedy The Loss Adjuster, starring Luke Goss and Joan Collins.
The Rome-based production and sales outfit is introducing the dark comedy to buyers at this week's virtual European Film Market (EFM).
Directed by Vincent Woods and produced by Jayney Mackie (who also wrote the script), the story follows a down-on-his-luck insurance man who is presented with a chance to reverse this spiral after encountering a teenage thief. Collins plays a glamorous widow and victim of an alleged burglary who welcomes the 'loss adjuster' into her home.
Produced by the UK's Pink Flamingo Films, it received a limited UK release on November 27 through Trinity Creative Partnership ahead of a planned wider roll-out but was pulled from screens after two days due to cinema closures related to Covid-19 lockdown measures.
Minerva's genre-led EFM slate is headlined by Alessandro Tonda's debut The Shift, a thriller set in an ambulance in Brussels during a terrorist attack. The company is also selling Federico Alotto's Italian action thriller Code: Karim, which features Euforia's Valentina Cervi.